Charcoal and White Teeth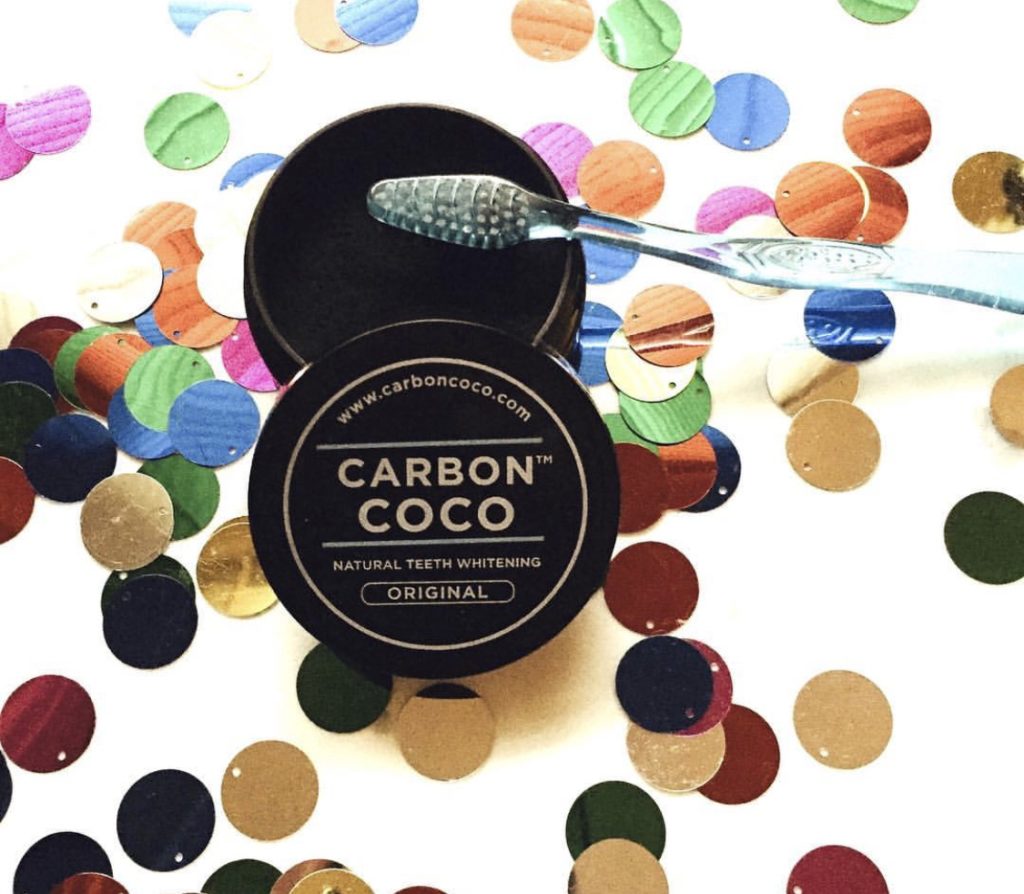 I am always looking for ways to whiten my teeth. I do not do the things most people do that could cause yellow teeth, such as smoke, drink tons of cola, etc, but having white teeth is something that I just am always conscientious of. I have tried pretty much everything. I have tried white strips, the trays, the kind with the trays and the light that you hold in your mouth. I have tried it all. It would work, but I just never felt that my teeth got as white as they could.
I had seen so many different advertisements for this charcoal that you brush on your teeth. I read all about it and it is 100% natural and whitens teeth so well, according to the ads. I was then contacted by this company, Carbon Coco, and asked if I would try this and report back. They did not pay me, but they did give me a free kit and I tried it and I am giving my honest opinion on this product.
I received the product, which was a toothbrush, the charcoal and the charcoal toothpaste. The directions are that you dampen your toothbrush bristles and dip them in the charcoal powder and brush for two minutes. Once you are done, you rinse and then use the toothpaste for one minute. They also recommend that you do it at night before you go to bed. Simple, right?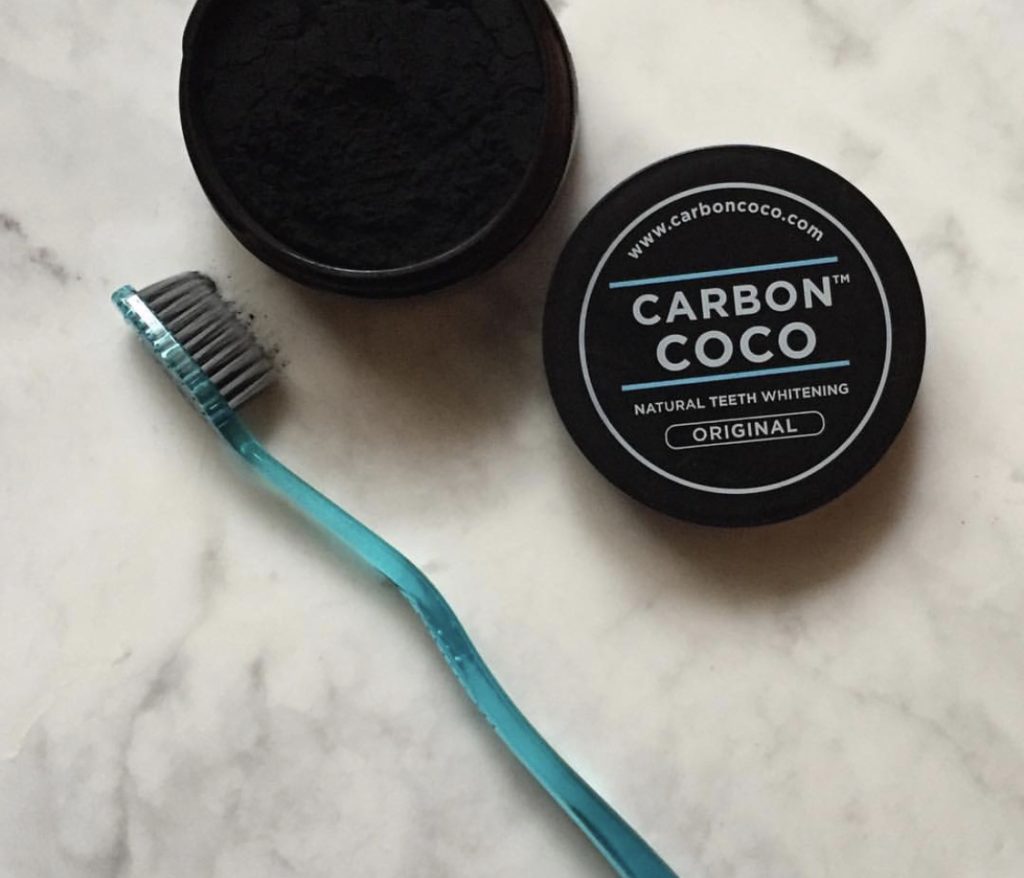 I was so excited to do this, I could barely contain myself. That night as I was doing my nightly routine, I got out the teeth whitener. I dampened the toothbrush and dipped the bristles in the charcoal powder. I then proceeded to brush for two minutes. I set the timer on my phone so that I would be exact. There was no taste to the powder at all. It was a little messy, like there was no brushing your teeth and doing anything else, my head had to be over the sink at all times. I brushed for two minutes and then rinsed my teeth.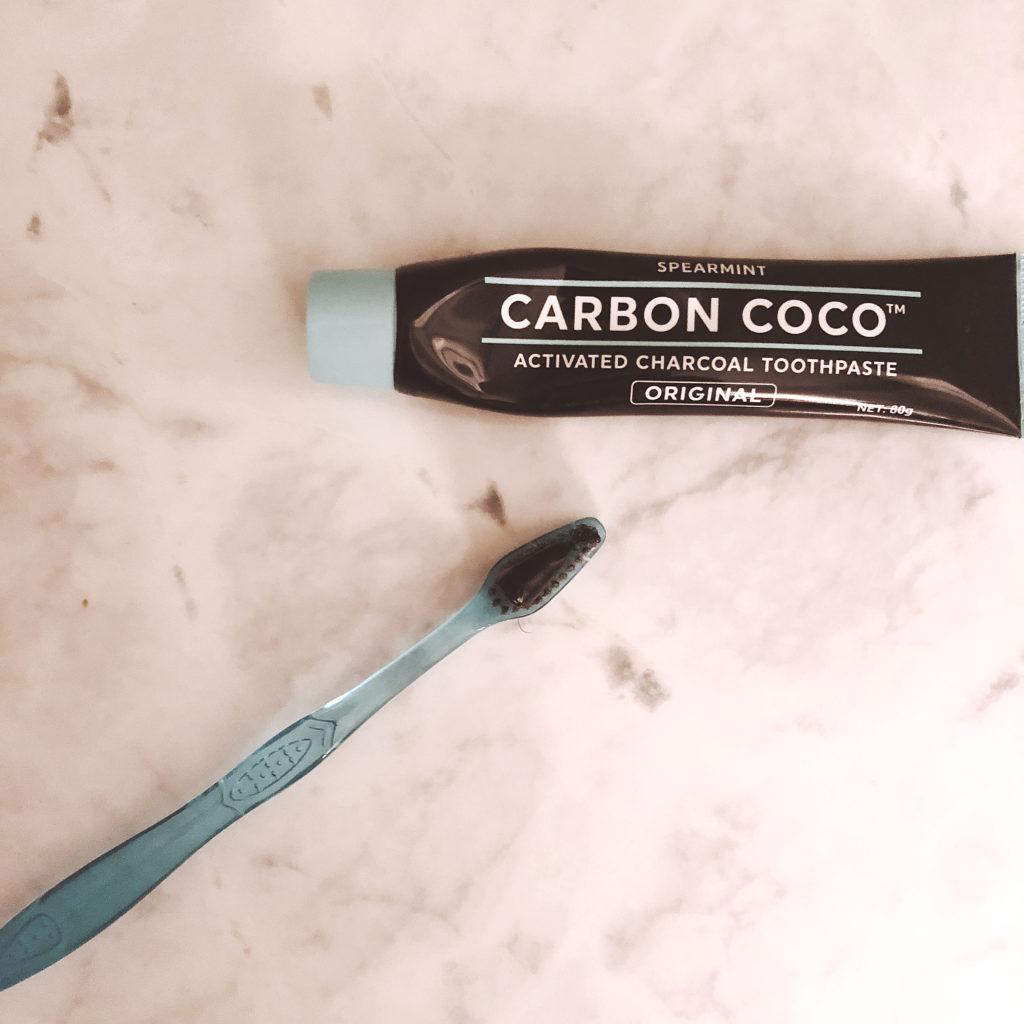 I then got out the toothpaste and applied it to my toothbrush to brush with. It is a black paste made from the charcoal also. It does have a minty taste and while it might start out black, by the time you are done brushing, it foams up all nice and white and the black color is gone. I did the same as with the charcoal and set my timer for one minute and began brushing. When I was done with this last step, I fully rinsed my mouth and there was no trace of the charcoal.
I did have a  good experience with this product. It whitened my teeth, as you can see below. I used it everyday for 14 days and got great results. It did not taste bad at all. The only negative I have is the mess it made in my sink. When I went to rinse my mouth after I brushed with the powder, there was black all in my sink. This did come out with basic rinsing, but it took a little effort. That was the only negative from this. There is plenty of product in here. I have enough to do this several more times for 14 days. The price is 59.95, but like I said, you get so much product, it is easily worth the money.
Below are my results. Before I started, one with the product and the last is after 14 days.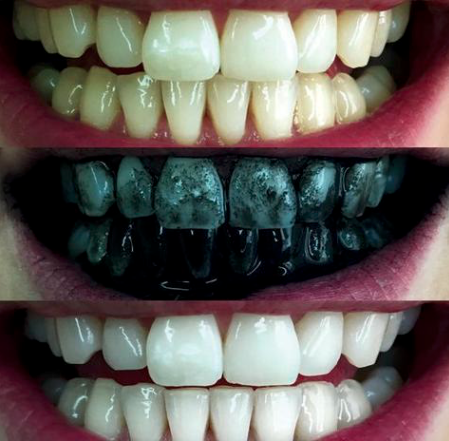 This product is great. I highly recommend it. My mouth felt so clean once I got done and my teeth just sparkled. So, if you want to whiten your teeth with an all-natural product, this is something that you must try. I can guarantee you won't regret it and neither will your smile!
www.carboncoco.com