About Me!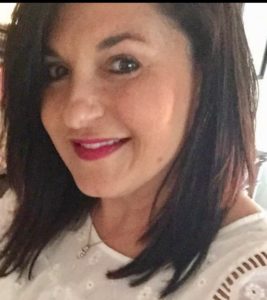 My name is Kara Silvers. I just started this blog because I love fashion. As a matter of fact, I am somewhat of an addict.
It started with Barbie
It all started when I was younger and I got a Barbie doll. I loved it and I loved buying every different outfit I could get my hands on. My favorite part about Barbie was dressing her up for all kinds of different occasions. You could live a fantasy life through Barbie and her clothes, it was great.
As I got older, I tried to transfer my love of fashion from Barbie to myself, but since my body looks nothing like hers and I actually have to have a budget, that did not happen. I went through high school and wore every piece of fashionable, and trendy clothing I could get my hands on. I loved clothes. I loved them so much, I majored in Fashion Merchandising in college at Auburn University.
Not so much the dream major
This sounds like a dream major, but it really wasn't. The classes were not bad, but when push came to shove, I did not want to leave the south and at the time, fashion was not really cutting edge down here. This was way before Atlanta even became what it is today. So, I went back and got a teaching degree in Home Economics, so that I could combine my love for fashion with teaching.
Fast forward
Fast forward to right now and I do nothing with this major, but shop. I love clothes, shoes, handbags, you name it! I love to get clothes that look good and wear them and get compliments on how I put my outfit together. I am a teacher, so my students are really the people who mostly see my outfits, but I don't care. I really like to dress for myself!
I decided to start this blog so that I could showcase my fashion taste and maybe inspire other people with what they can mix and match. I also noticed there are not many fashion bloggers for women over 40. Most of us are stuck in a place where we want to look stylish and our age at the same time.  I am hoping to inspire others by my journey, because I am The Stylin' Educator!