Perfect Outfit for the Holiday Season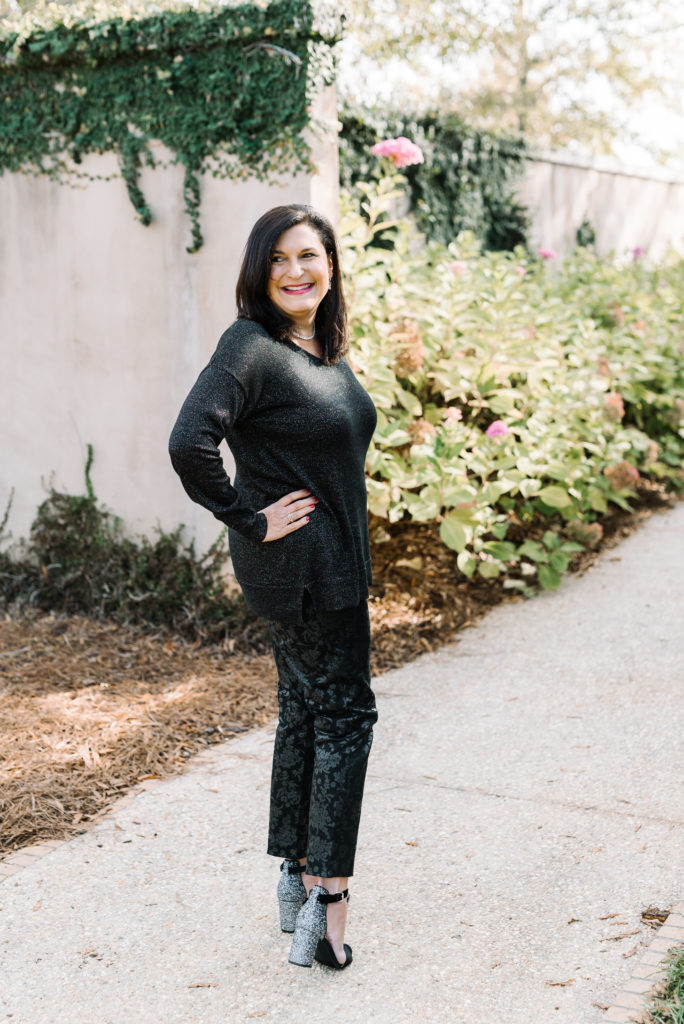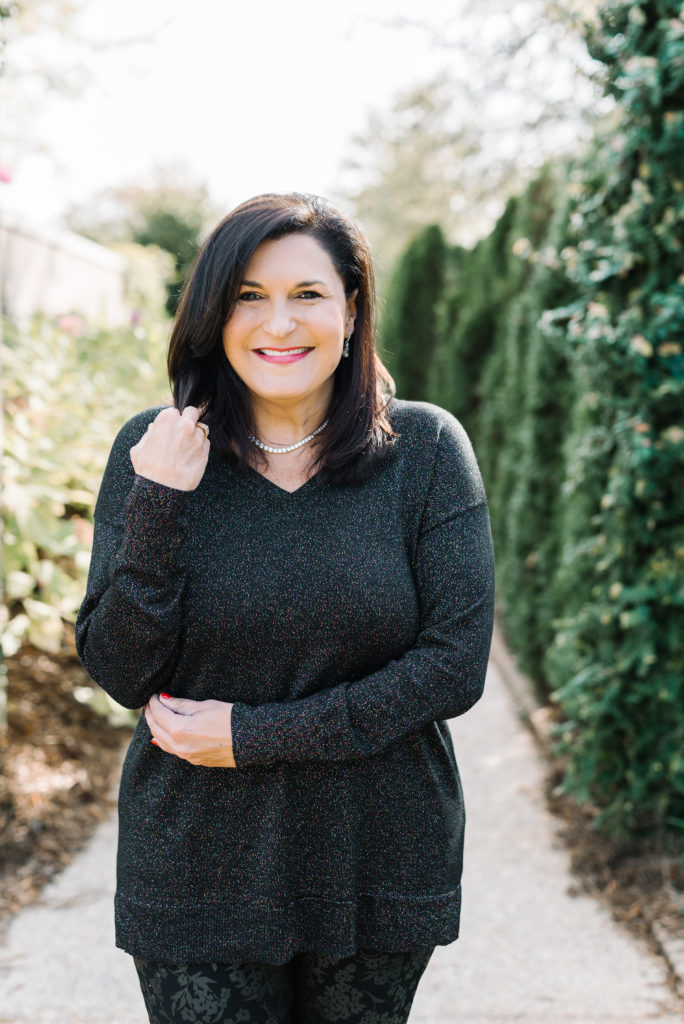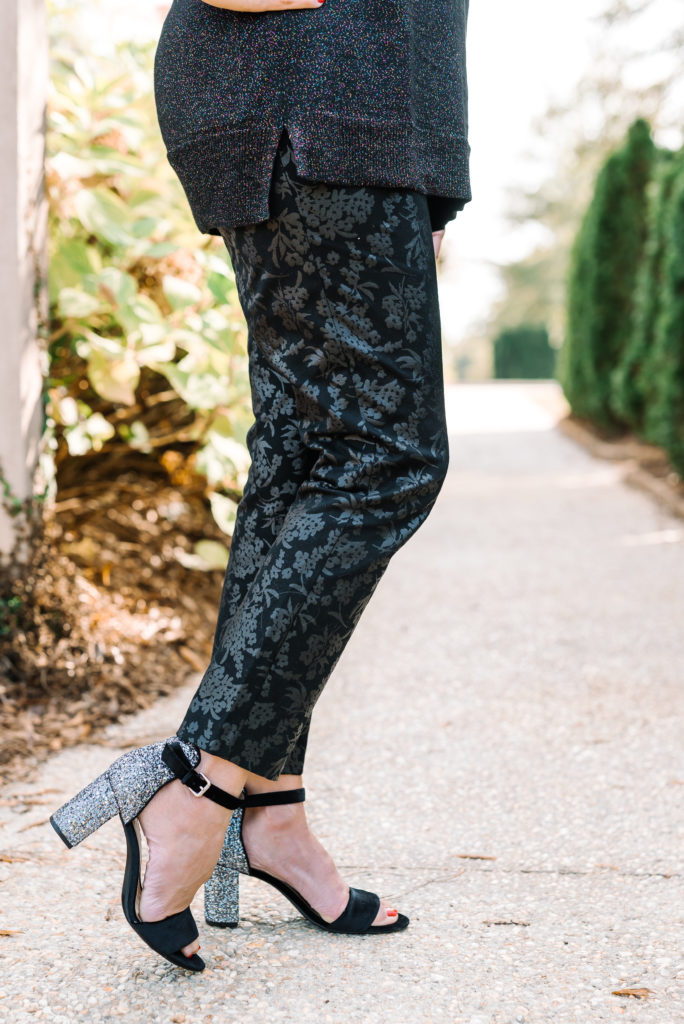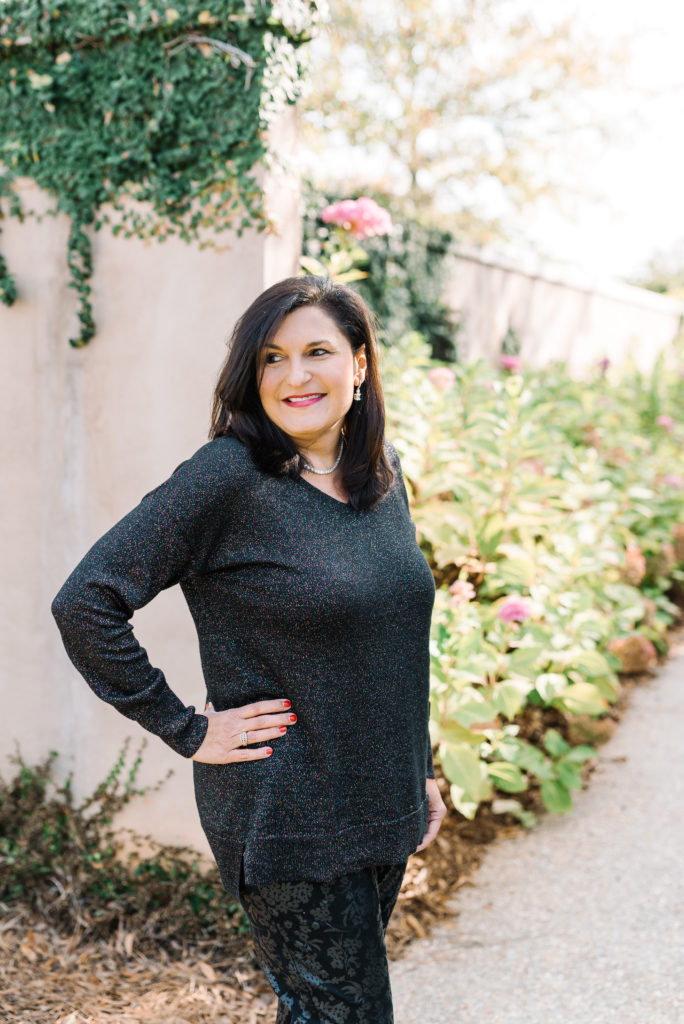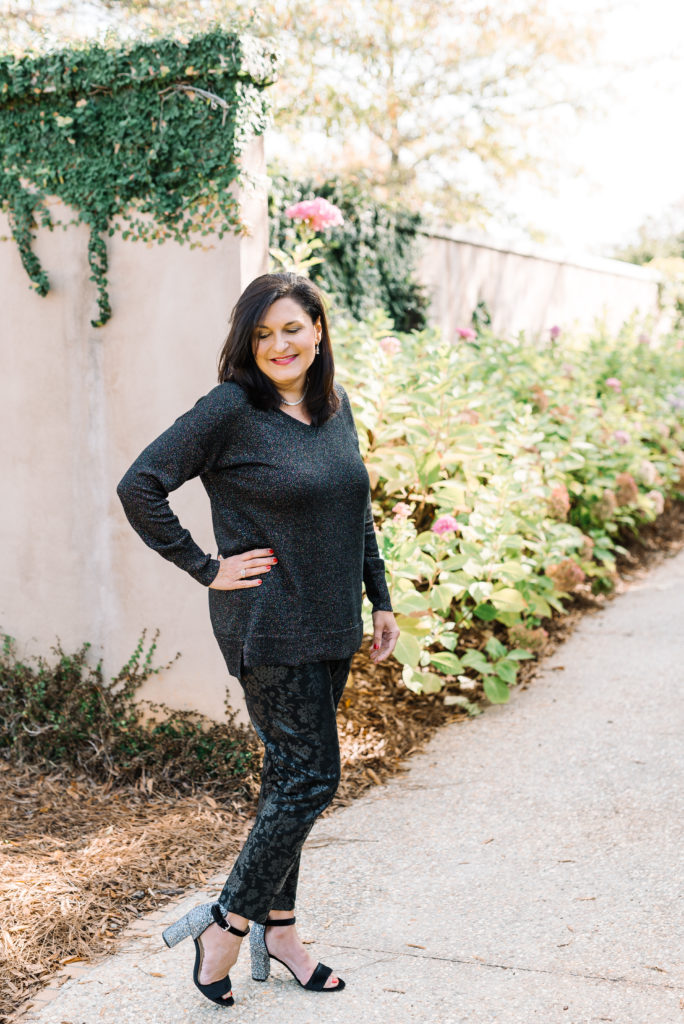 This post contains affiliate links
I love this outfit for the holiday season. I think it is perfect for that get together with friends, where you want to be comfortable, yet dressy.
The sweater is perfect! It is black with different metallic threads woven throughout that make it sparkly. There are pinks, purples, blues and golds. It is a bigger fitting sweater. I got a large and thought that would be great, but it is a little too big. However, if you like it to hang, like a tunic, then size up!!! I got it at Target from their brand A New Day.
The pants are great also and you can wear them with so many different dressy tops for the holiday. They are jacquard and have just a hint of sparkle. I have them with this sweater for the effect, but you can pair it with something more simple and plain and I think that would work also. You could even pair them with a plain white T!! I got them from Target. They are skinny pants and I did get my size and they did run a little big. I like them because they have the side zipper and the waist band has some elastic in it for comfort. These are less than $25 and from the brand A New Day!!!
These shoes are my new favorites. They are glitter and velvet and the heel is the perfect height. With the heel being more of a block, these are comfy to wear during a night when you would be on your feet visiting or even dancing! They are from Old Navy and I hate to say it, but they are sold out. Just like that. I have linked a pair from J Crew that are almost exactly the same, except the price. Right now, they are 50% off until midnight, so if you really like them, I would jump on it!!!
The necklace is a classic tennis necklace. It is not real, it is rhinestone, but I do love it because it is simple and goes with so many different things. I got it from QVC!!!  Check it out because it is very affordable.
I love dressing for the holidays and will have many more looks, trust me! I just liked this one and since it was so affordable, I wanted to tell you about it also. Target has some great pieces for the holidays, so don't forget to look there when getting ready for that holiday party.