My Stitch Fix Experience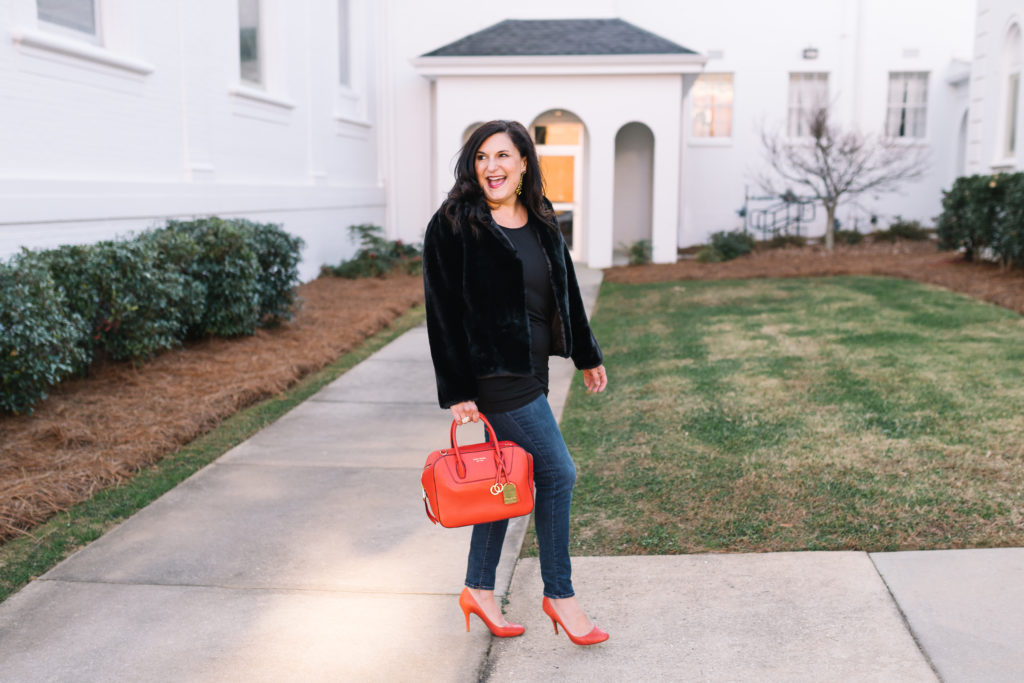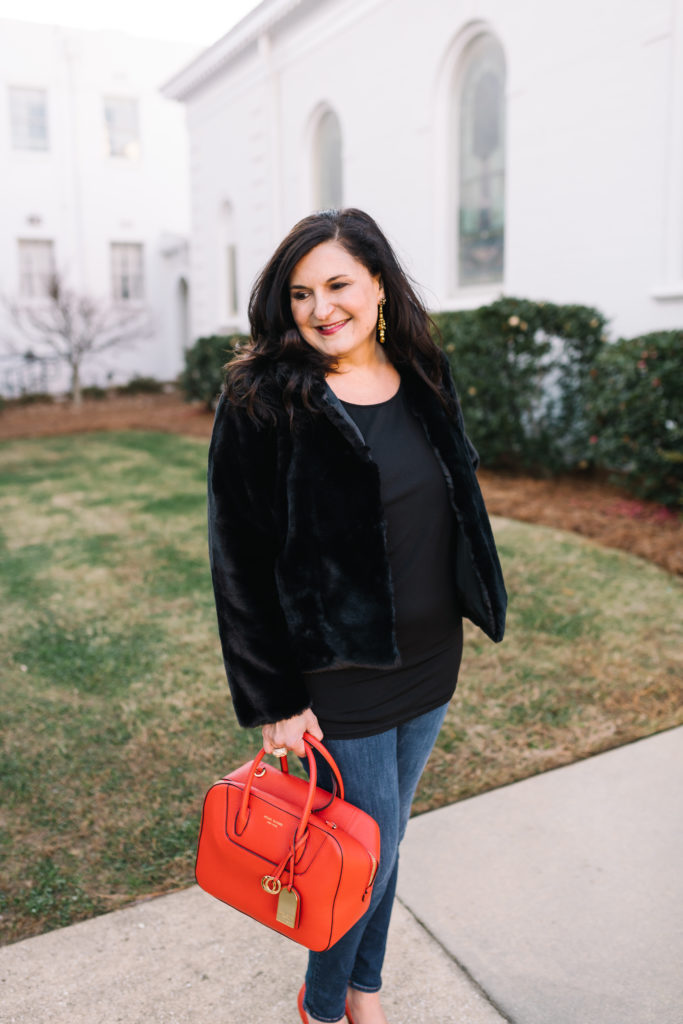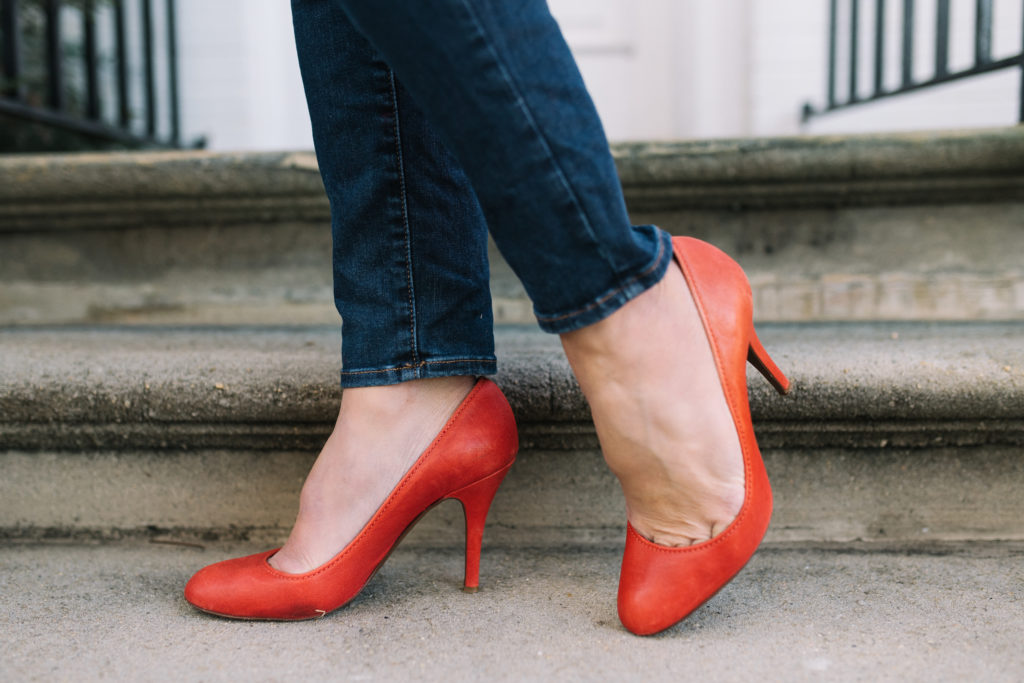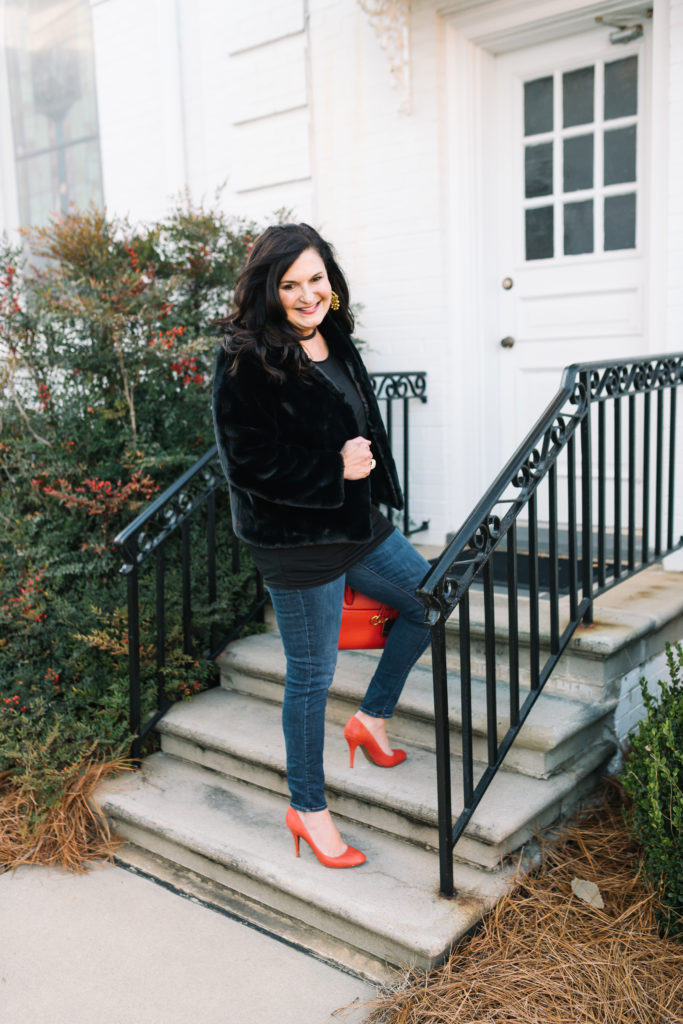 This post contains affiliate links.
Outfit details: Jeggings: Old Navy/Shoes: J Crew/Ring: Henri Bendel/Purse: Henri Bendel/Tunic:Hawthorn/Faux Fur Jacket: Monarc
I like this outfit for a more casual look, even though the pieces separately could be for a dressier one. I got a couple of the pieces from Stitch Fix and I am going to talk about my experience with it below. The faux fur coat and the tunic are from Stitch Fix. The brands are listed above, so if you can find these brands, you will be able to get the exact pieces, I did list below some similar products below. The jeggings are from Old Navy. I love these, they are a great fit and have the elastic waist band. They fit true to size and are just a great addition to my wardrobe. The shoes are from J Crew. J Crew still has great shoes, but they used to have a much bigger selection and I would just drool over them. I always suggest looking at their site and even the factory site, because their shoes are great quality and last and they have some different looks to make any outfit pop. These are older, but I have linked similar pairs below. The ring and purse are from Henri Bendel. I discovered this store when my mom and I were in New York. We loved it and just went crazy in there. I always order so many things from them and they have the best sales. The purse and ring are older, but I have linked similar items from Henri Bendel for you to check out.
Now, on to my Stitch Fix experience. Many people love Stitch Fix. I have mixed feelings from it. When I first joined it, I had a few friends that did it and they just loved it, so I thought I would and I loved it. I would buy almost everything in my fix. The sizes do run more like juniors, so that is my one negative, but they have gotten better about having more misses sizes. If you are not familiar with the difference in juniors and misses, let me fill you in. Juniors sizes are made more for a more underdeveloped body, one that has really yet to form hips and boobs. While the misses sizes are for a more developed womanly body. I know women who wear juniors all of the time and just because you are a woman that does not mean you cannot wear juniors. It just means the sizes run differently, so don't be alarmed if you have to upsize. Then I hit a snag where I did not like anything in my fix. I was frustrated because I had linked my Pinterest to my stylist, so they could get a good idea of what my style is. The items that were sent to me were nothing like my style. Finally, they were getting closer to my style and this last fix was almost perfect. There are still times when they send things that I already have in my wardrobe or too much of and I have to send them back, but for the most part, they hit the nail on the head. I enjoy getting my fixes each month. It is like Christmas delivered to my door each day. I always tell people to give Stitch Fix a couple of chances before you quit it if you are not satisfied. Be super honest when you fill out the questionnaire when you to join, so that they get it right. And always keep the lines of communication open with your stylist. If you do this, you will probably have more good experiences than bad and it will feel like Christmas for you each month also!