Saranghae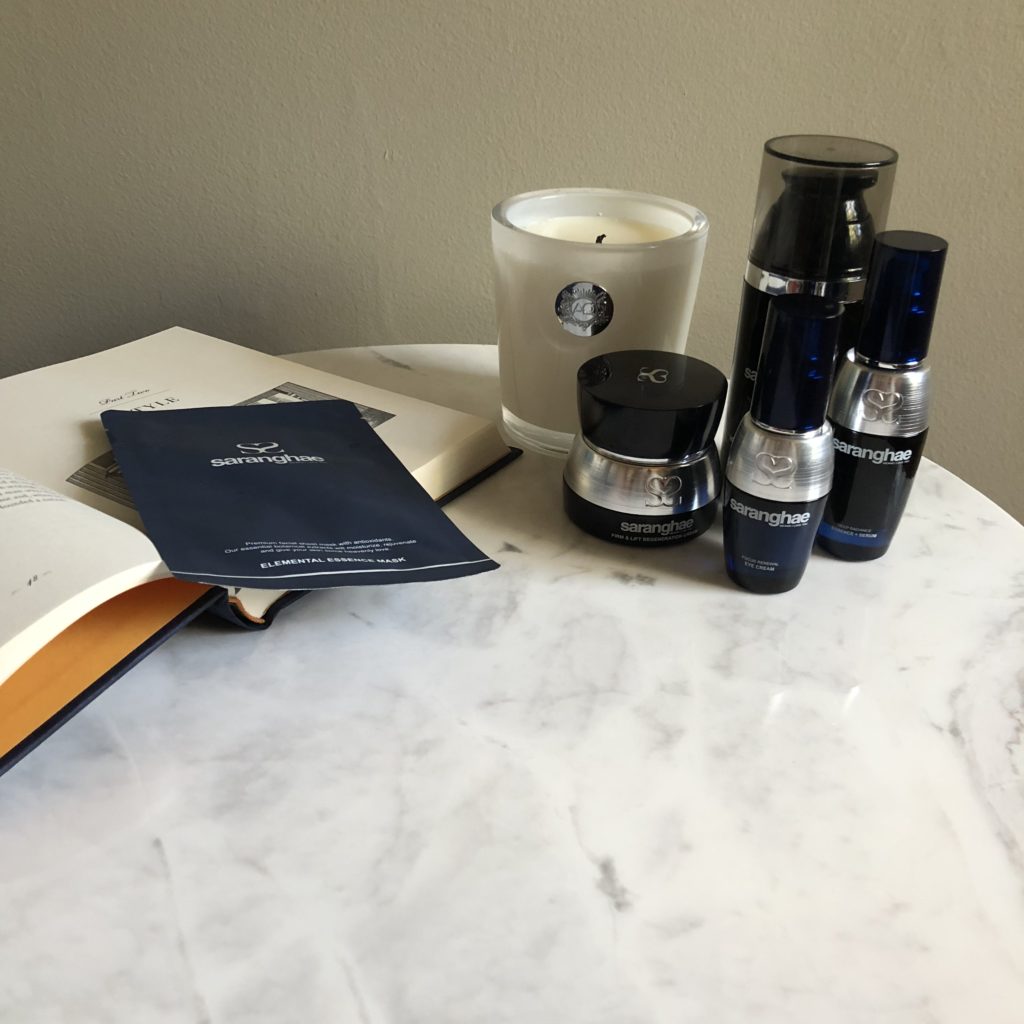 As I have gotten older, I have become more and more concerned about proper skincare. I have tried product after product, with not a great deal of luck. Many of these products were regimens that required several steps each night. I even tried one where the cleansing part of my routine was a mask! Not quite what I was looking for. That is, until Saranghae came along.
Saranghae is the hottest Korean skincare in North America. It is a 5-step routine, but don't let that fool you into thinking it is super time-consuming, because it is not. The ingredients in the products are just enough to heal, regenerate and protect your skin.
One of the biggest things I liked about these products was that they moisturized my skin. Some people might be thinking, I have oily skin and moisture is the last thing that I need. Well, I am here to tell you that dehydrated skin contributes to wrinkles and this product helps to combat those wrinkles formed by dehydration, without over saturating the skin.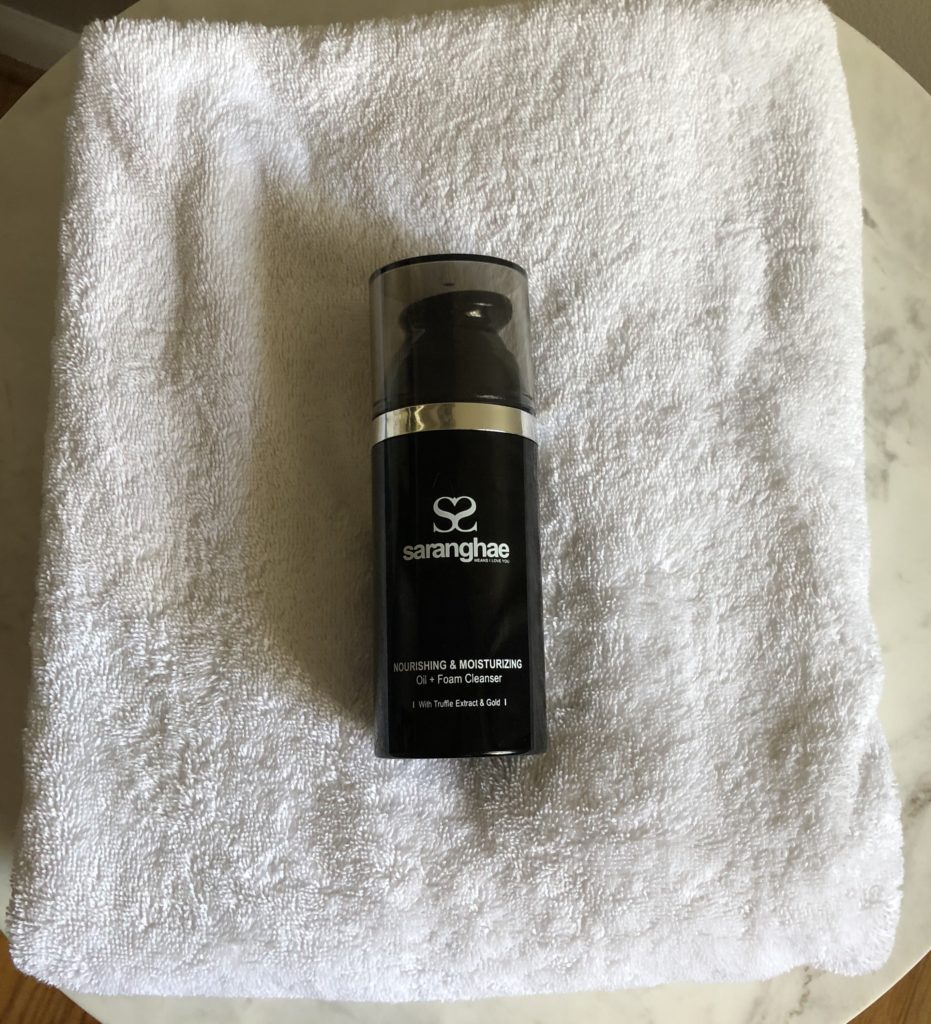 Step One – Cleanser: Did you know it contains real gold? Yes, it does. I like the cleanser because it foams up, but not too much. I was able to use it with my Clarisonic, which added to the benefits it provided. This cleanser not only stripped any makeup, dirt and oil off of my skin, but it left it feeling nourished and not dried out like some cleansers make you feel.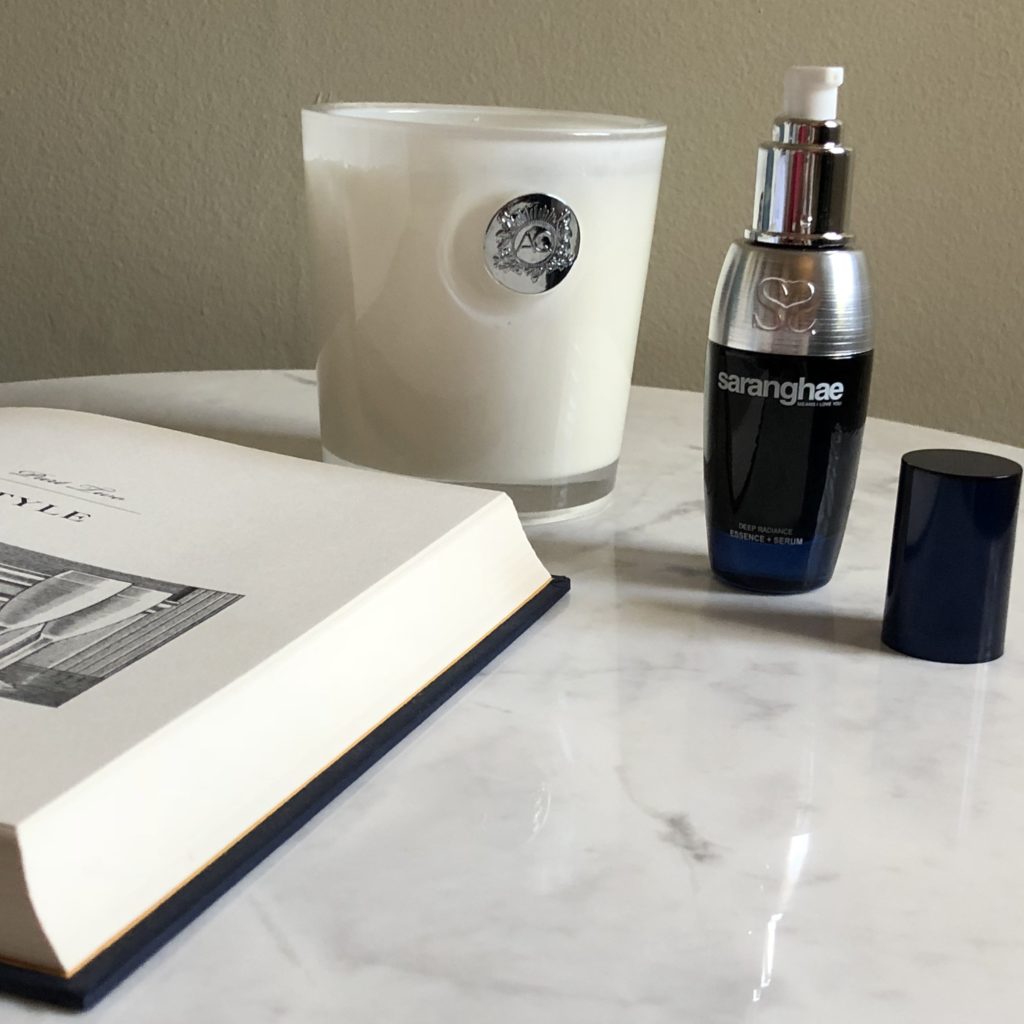 Step Two – Deep Radiance Essence + Serum: I love a good serum. Most serums I have used make your skin feel oily or sticky, not this one. It provides just enough to moisturize the skin without a sticky feel. Not only does the serum help in combatting wrinkles, but helps to control the balance between skin moisture and oil.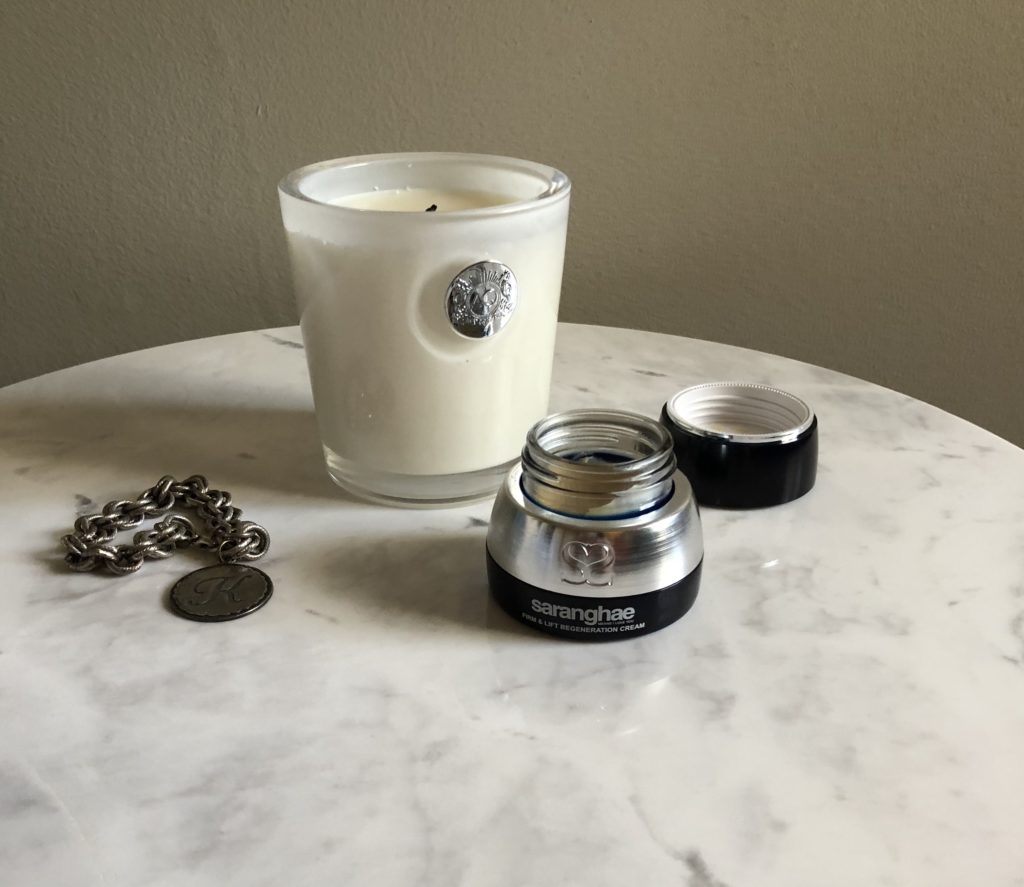 Step Three – Firm and Lift Cellular Regeneration: You only need a little of this, but it just glides on your skin. I immediately saw my skin look smooth and supple when applying it. It helps to diminish those dreaded age spots, as well as redness and visible wrinkles.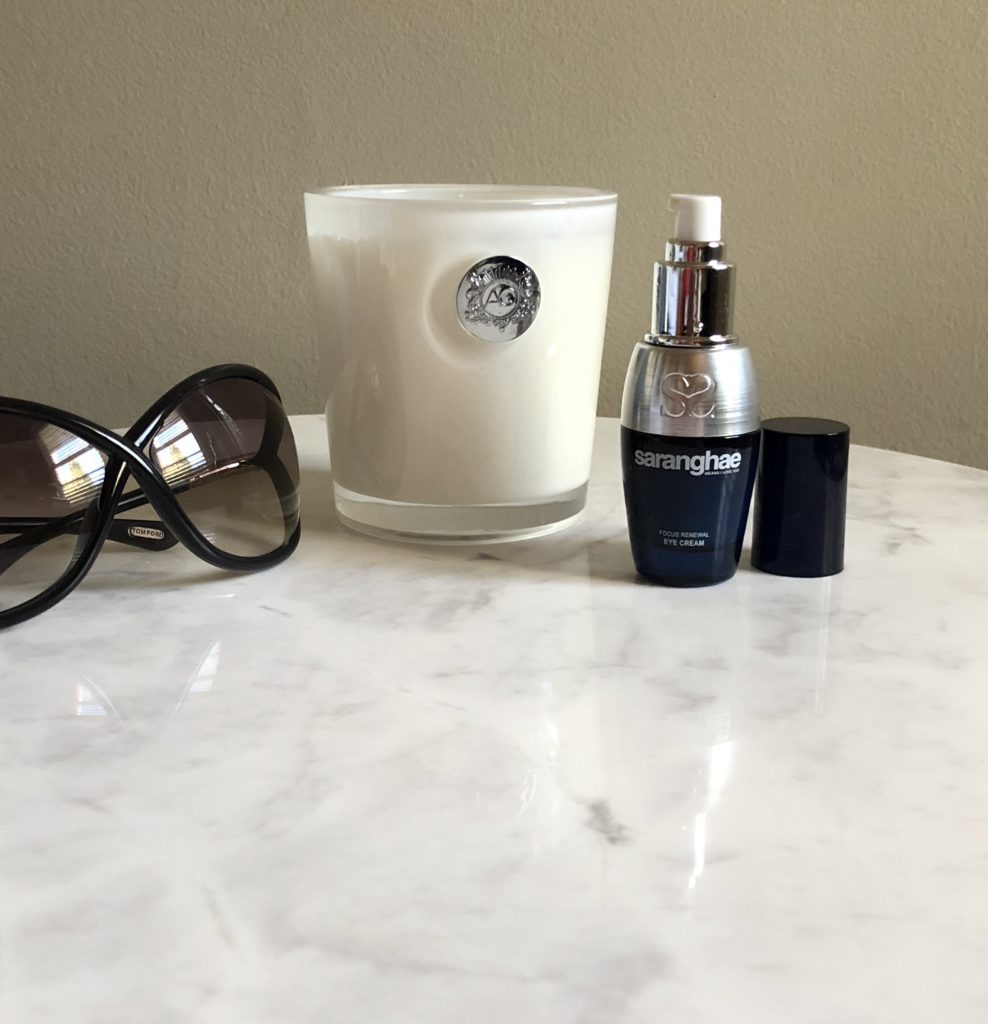 Fourth Step – Focus Renewal Eye Cream: Every woman needs a good eye cream. You not only need it for lines and wrinkles, but those dreaded dark circles and puffiness. It helped to provide a youthful look and glow to the skin around my eyes.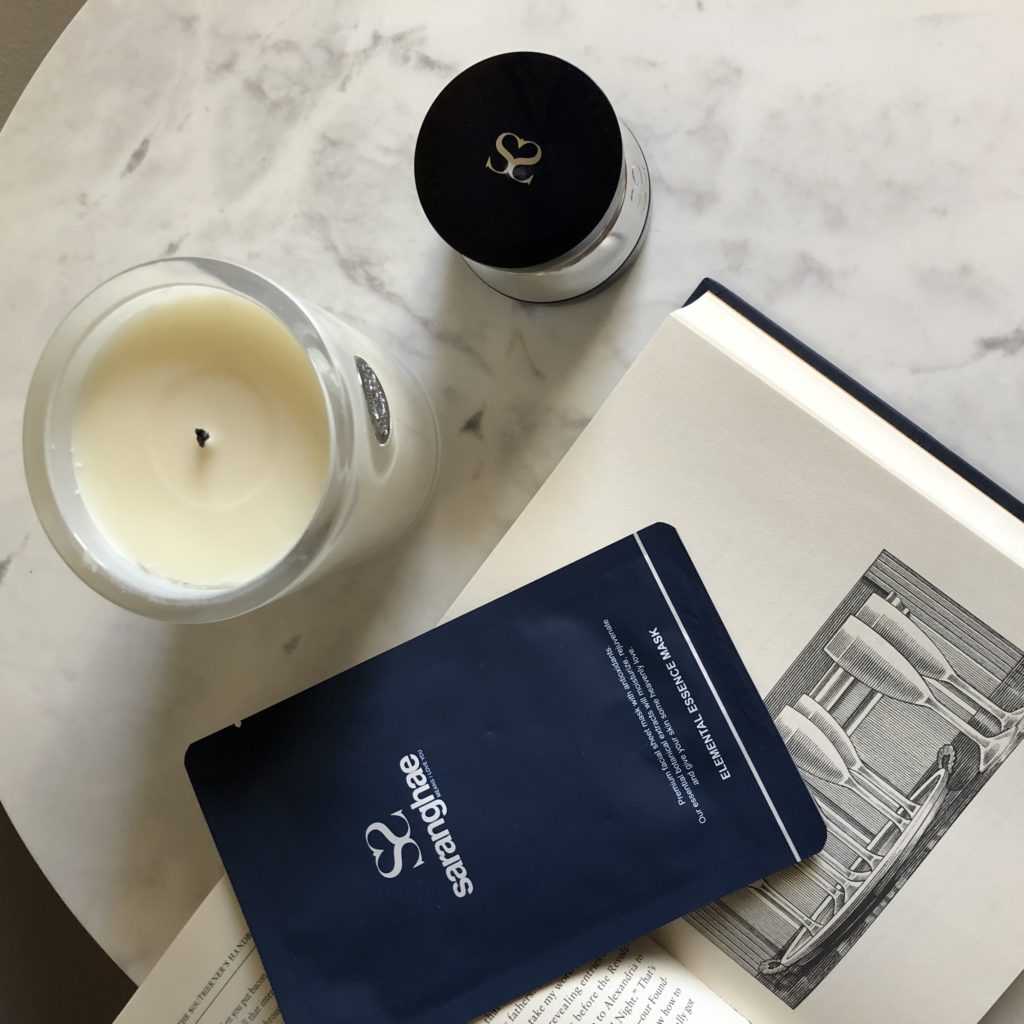 Fifth Step – Elemental Essence Mask: We have all seen the masks that you lay on your face. I have always been a fan of using a mask once a week and this was my first time to try one of like this. I actually liked it. This mask is full of ingredients that help to calm inflamed skin. I left it on for 20 minutes and then when I took it off, rubbed the remaining ingredients into my skin. I did this at night before I went to bed and when I woke up the next morning, my skin felt so supple and looked radiant.
I know this is a 5-step product, but it only takes around 5 minutes to do, which fits neatly into my schedule. I cannot say enough about how my skin looks. It is so radiant now and looks healthy and vibrant. Yes, I do watch what I eat and drink tons of water, but the correct skincare is just the icing on the cake. I feel that I have found the pot of gold with Saranghae and I hope that you will too.
You can find more about Sarangahe at:
www.facebook.com/lovesaranghaeskin
www.instagram.com/lovesaranghaeskin
www.pinterest.com/lovesaranghae
www.youtube.com/lovesaranghaeskin
About Saranghae:
Saranghae is an award-winning Korean 5 Step Anti-Aging skin care routine that heals, regenerates and protects your skin. Saranghae's focus on natural ingredients and highly effective products has helped them become the fastest growing Korean skincare brand in the United States.
For more information, please visit: www.lovesaranghae.com
Saranghae Review, Saranghae Reviews, Saranghae 5 Step Routine, Korean Beauty, K-Beauty, Korean skin care, Korean Skin Care.