Perfect Fall Transition Dress from Old Navy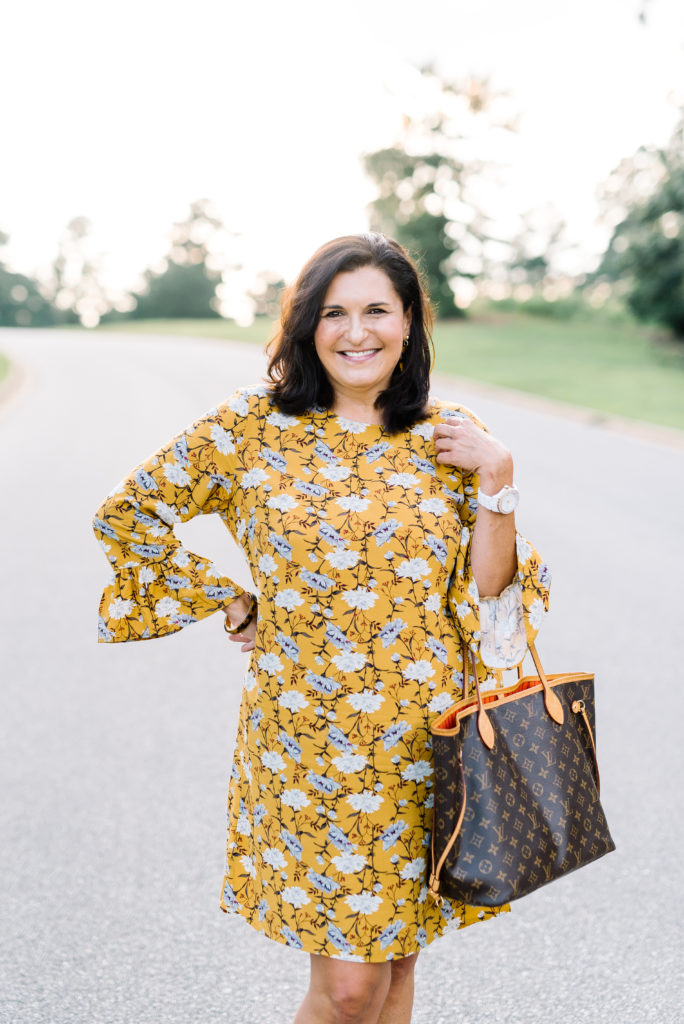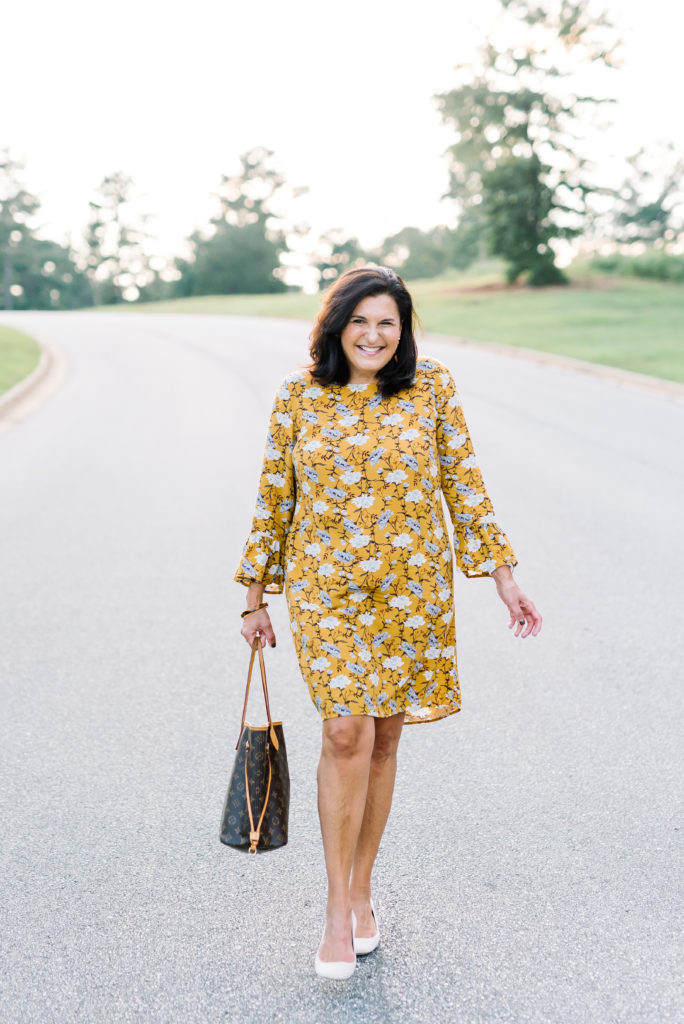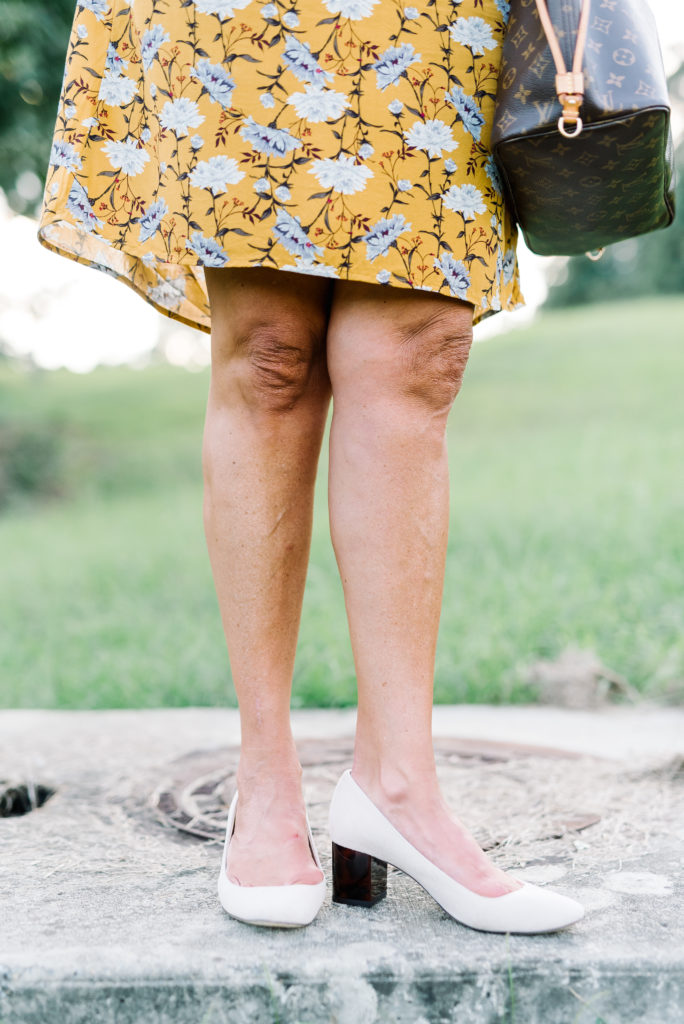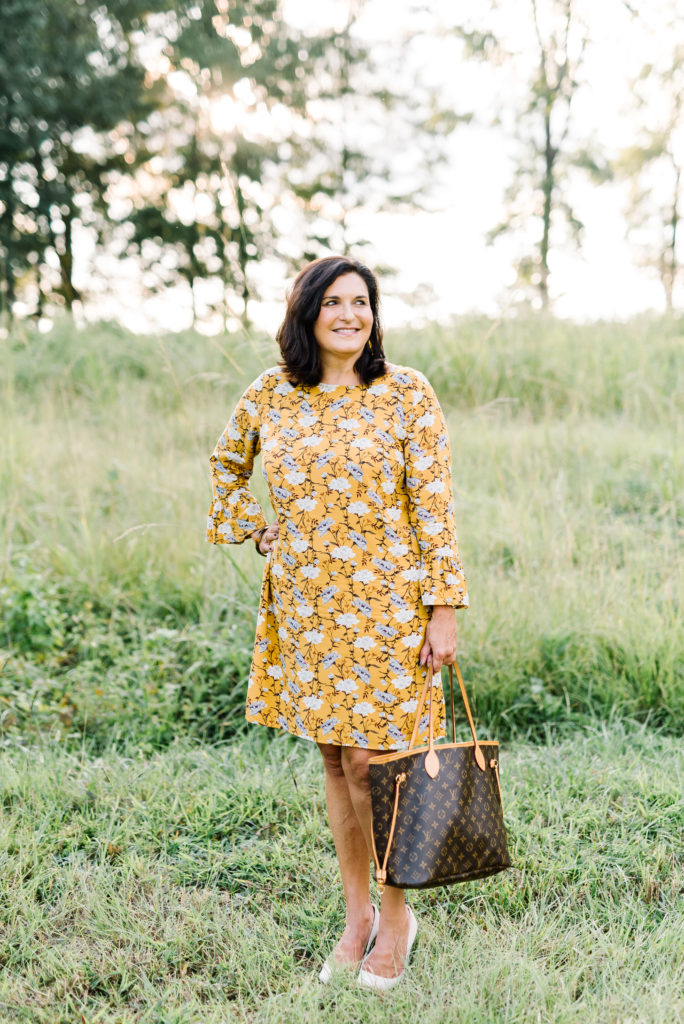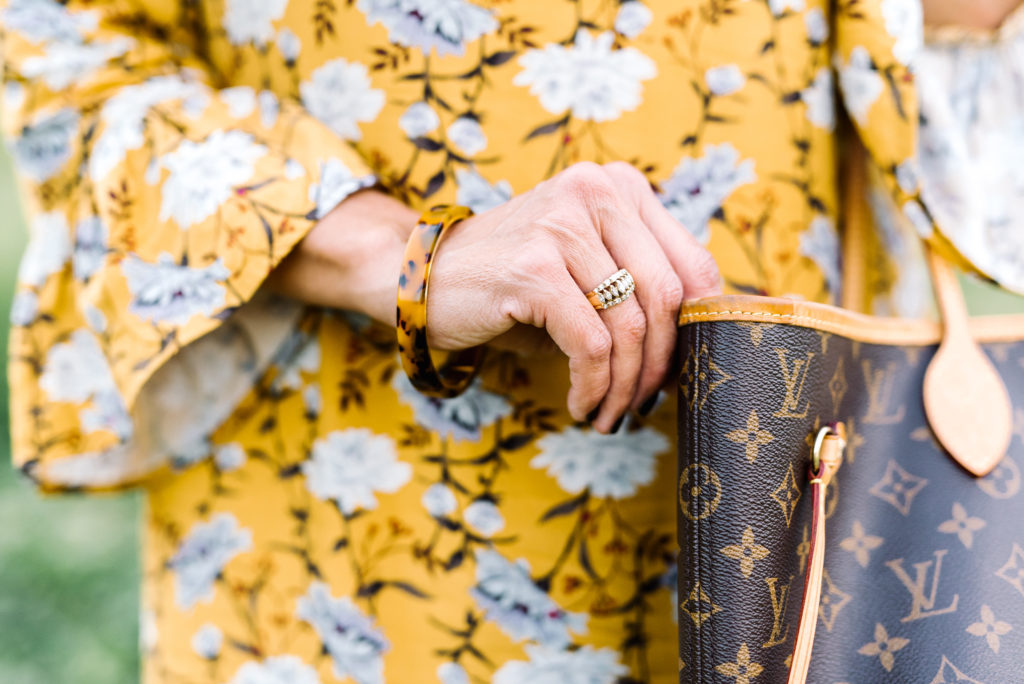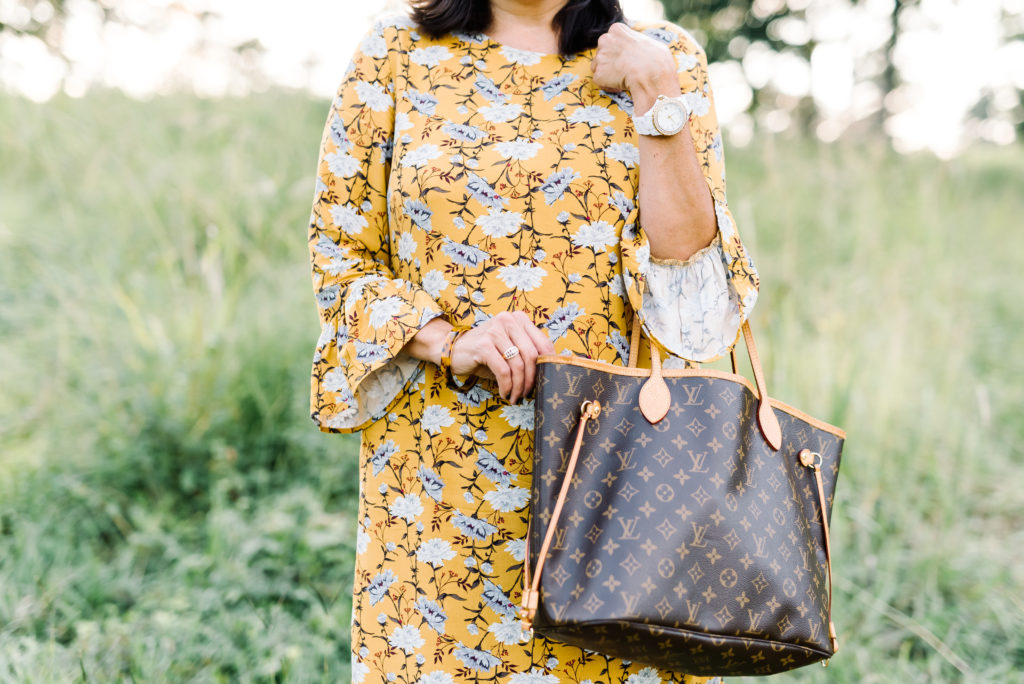 This post contains affiliate links.
When you live in Alabama, it is still quite warm this time of year. We are approaching October and I am still sweating when I step outside. I like to wear fall clothes, but it can be hard to find anything that I don't just burn up in. When I saw this dress at Old Navy, I knew it would be the perfect transition dress for this time of year. I love it. It is very comfortable and roomy. I almost think I could size down and it would be okay. I bought a large, but feel maybe a medium would have worked. I suggest trying them on, because you know my bust size is a little large, which probably means a medium would not have worked too well on me.
The purse is a Louis Vuitton Neverfull. This is the ever so classic Louis Vuitton bag and I love it. It fits everything I need in it and the style never gets old.
The shoes are J Crew. I love them. They are a tan suede and the heel is lucite tortoise. The only problem is they were on sale and they are sold out. I am linking a red pair, that are just as fabulous.
The jewelry is also J Crew. The earrings are great and they are not too big and I just love a bangle. This one is perfect because it goes with anything.
The watch is my fabulous Toy Watch. I just love it!!!