Off the Shoulder Tops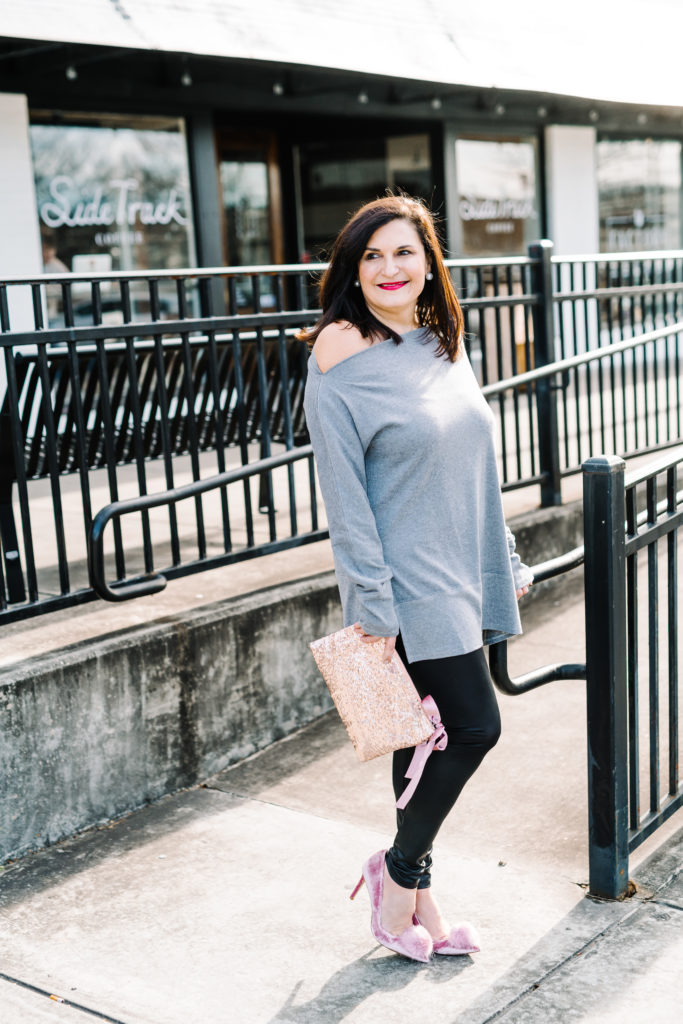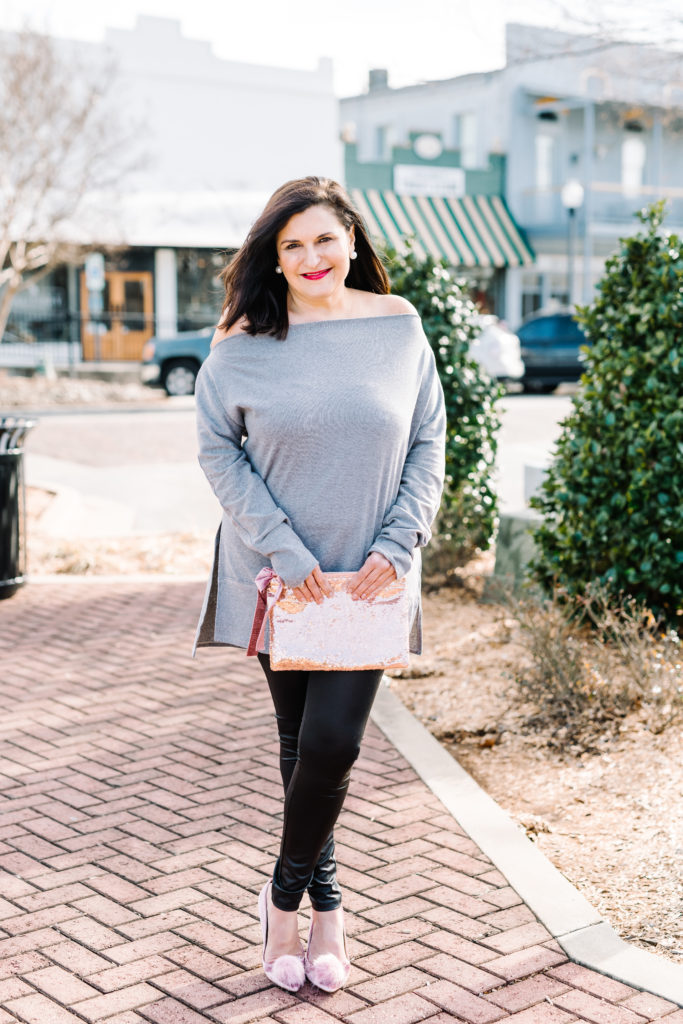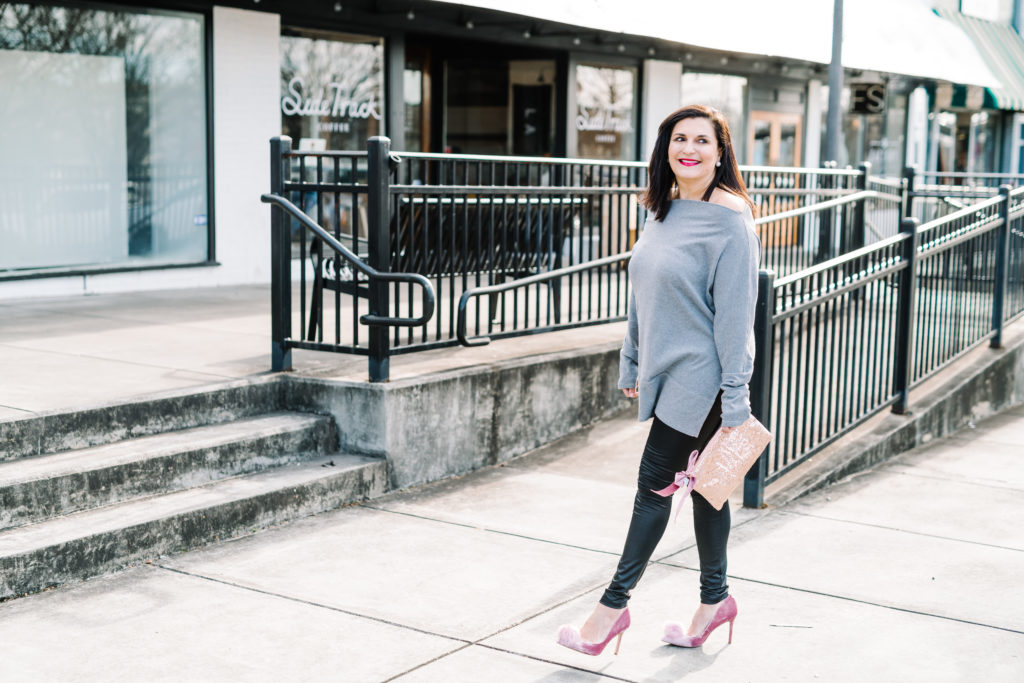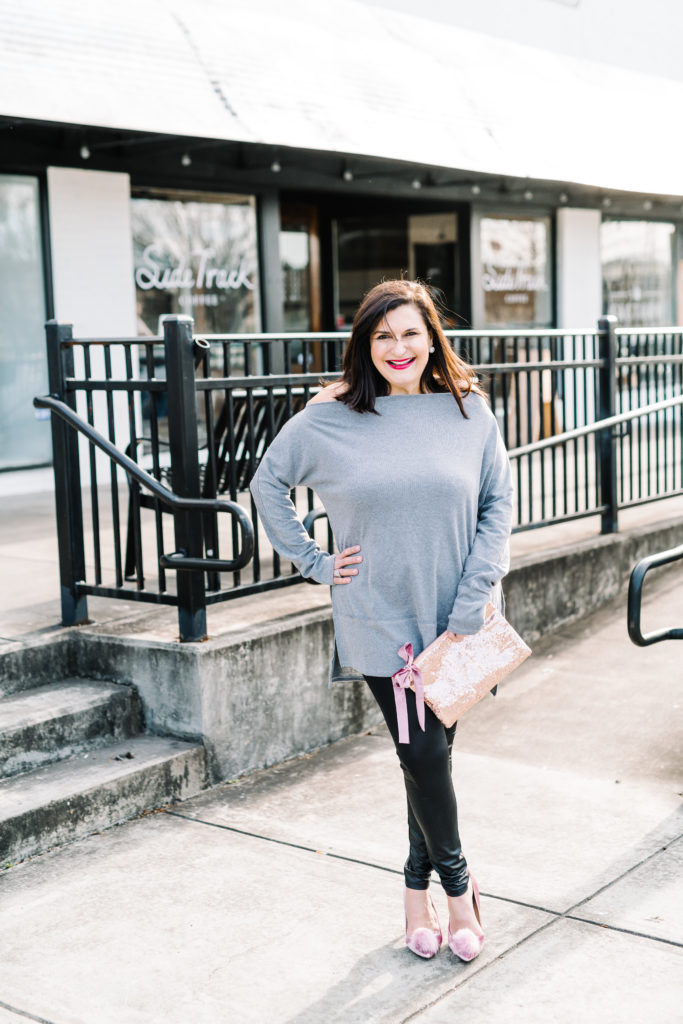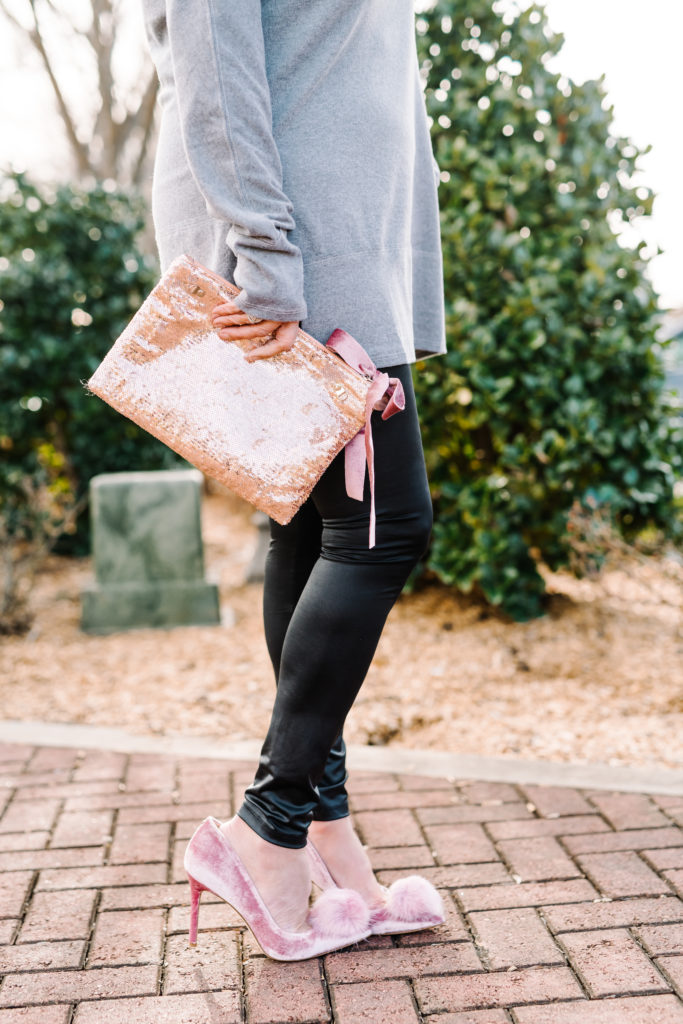 SHOES: SAM EDELMAN | PURSE: SIMILAR | LEGGINGS: CHAROTTE RUSSE | TOP: ENTOURAGE (SIMILAR)
I love this off the shoulder top. It is made from sweatshirt material and is so comfy. I found it at a store called Entourage, where they guarantee all clothes are under $50!
Style It: I had to do a mystery shop for a company and I really did not think I would be able to find anything I would truly like. This boutique is very trendy and the last time I went in it, it was geared towards college girls and I mean the skirts were extremely short and the tops were barely there. Not really something someone in their 40's should be pursuing! Then she pulled this top off the rack and I knew it was for me. It is made from sweatshirt material and is great. I put this on with my faux leather leggings, but I do feel that you can wear it with jeans and it would look just as good. So, I began to think of different ways to style it. Also, think outside the box in terms of color. I went pretty safe with pink, but there are other colors, like red, that would have been great for this look.
Outfit Highlight: These shoes are my highlight. I love pink and I love feathers and velvet and these shoes combine all three. When I saw them, I knew I had to have them. I got them at the Dillard's 50% off clearance prices sale on New Years Day. I had my eye on them and waited until 12:01 to login and make my purchase. They are so very worth it because I know I will get good wear out of them.
Styling Options:
Look #1
Look #2
My Look