Manolo Blahnik's and White T-Shirts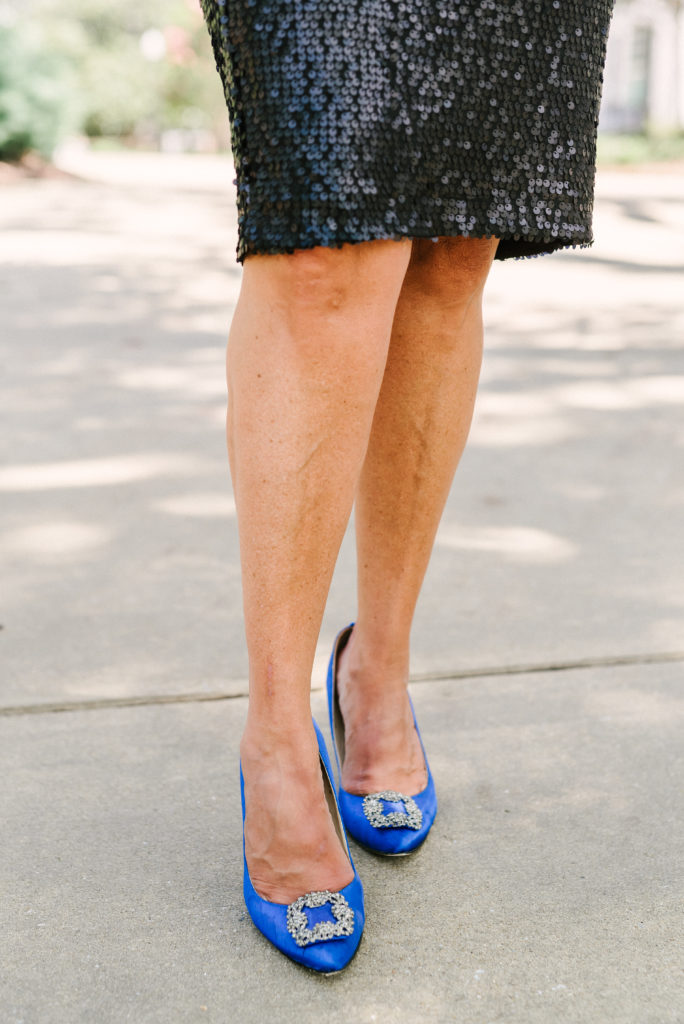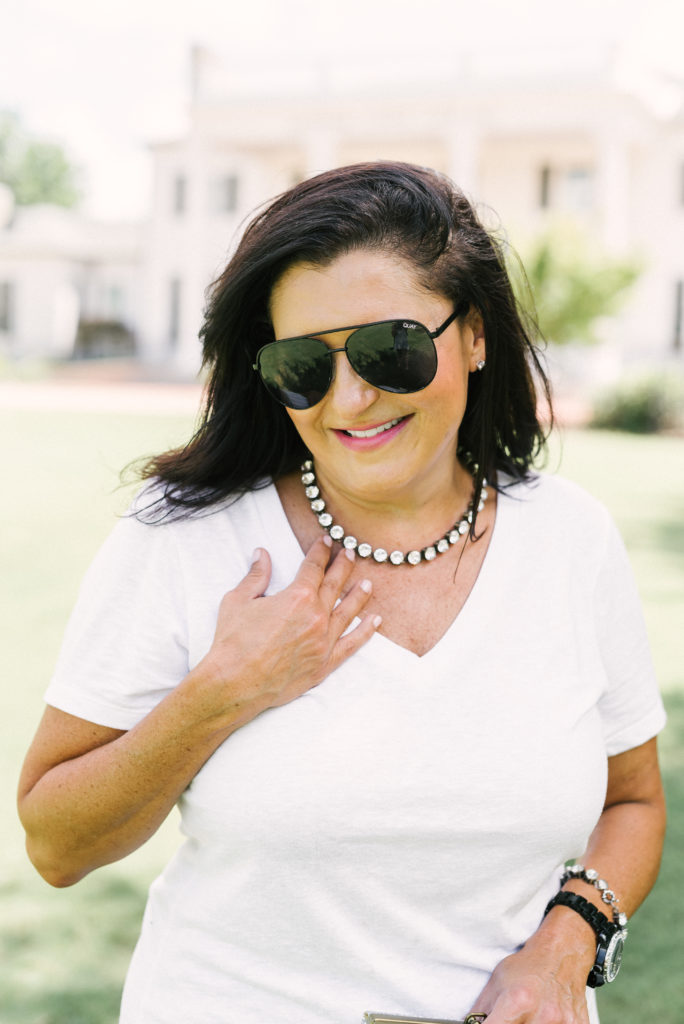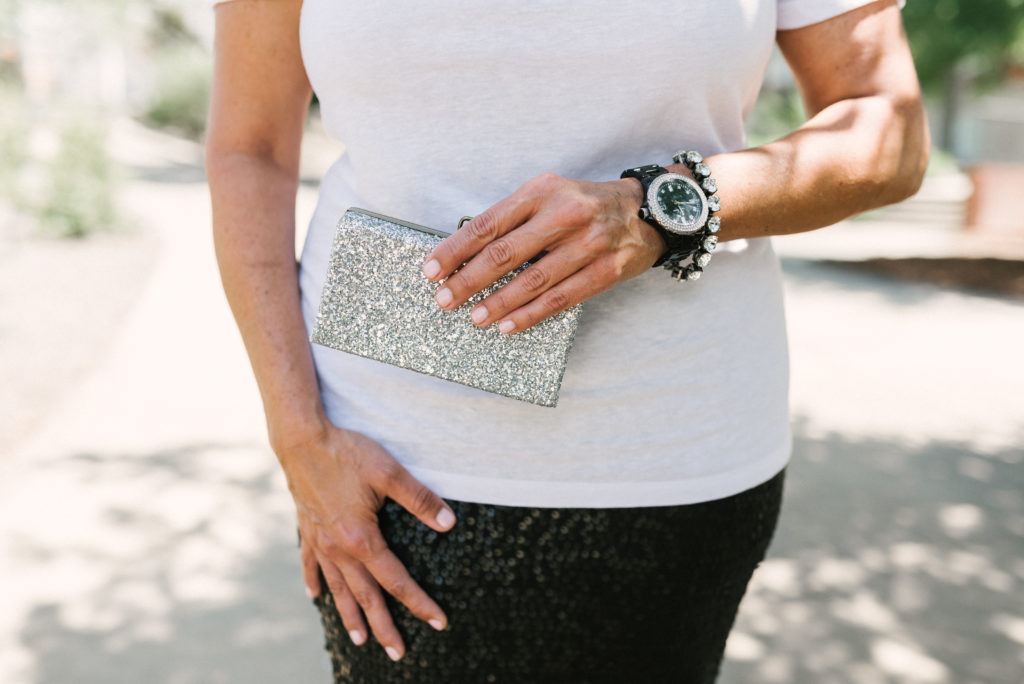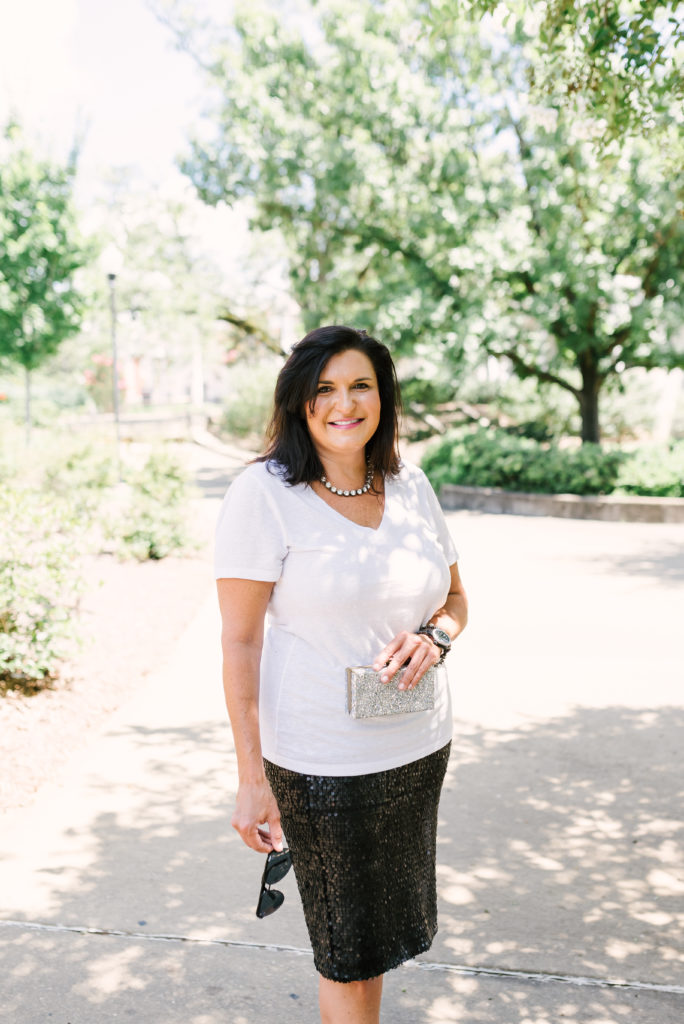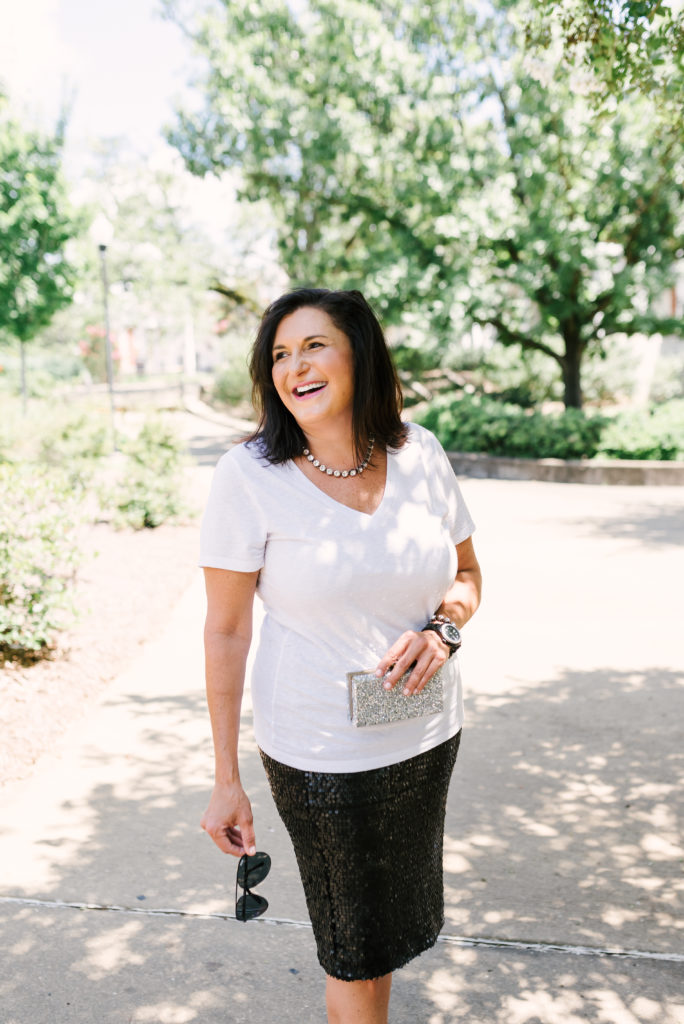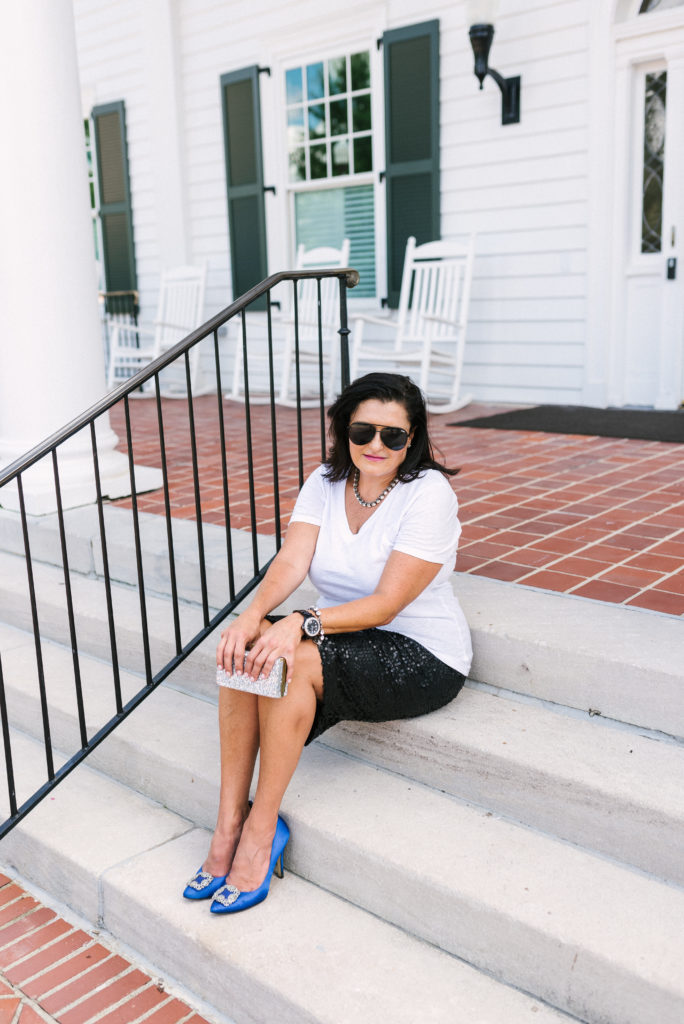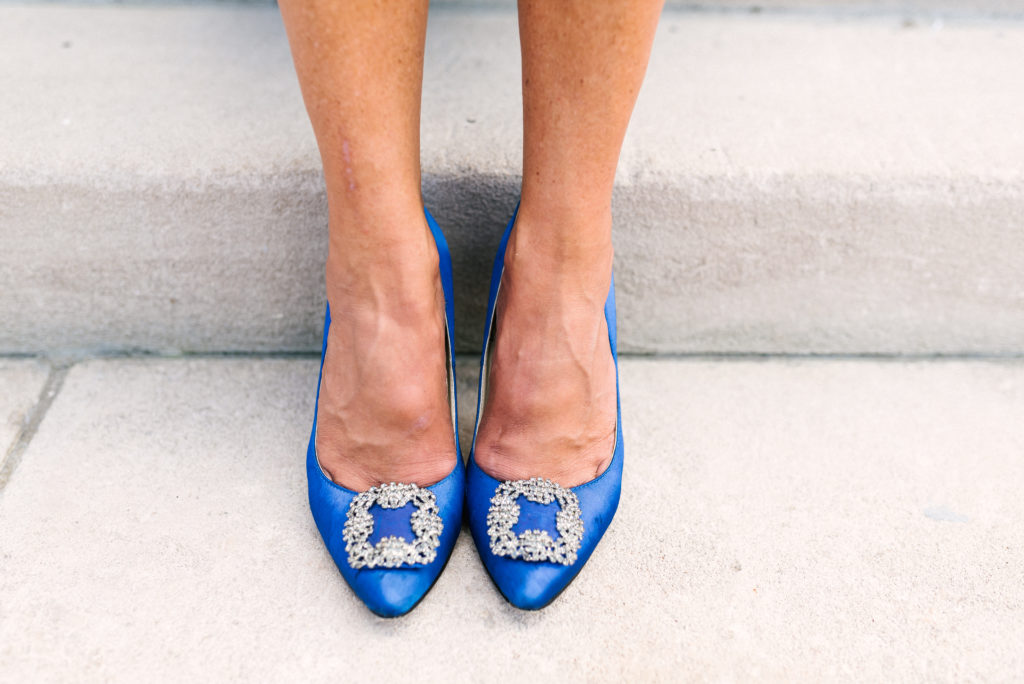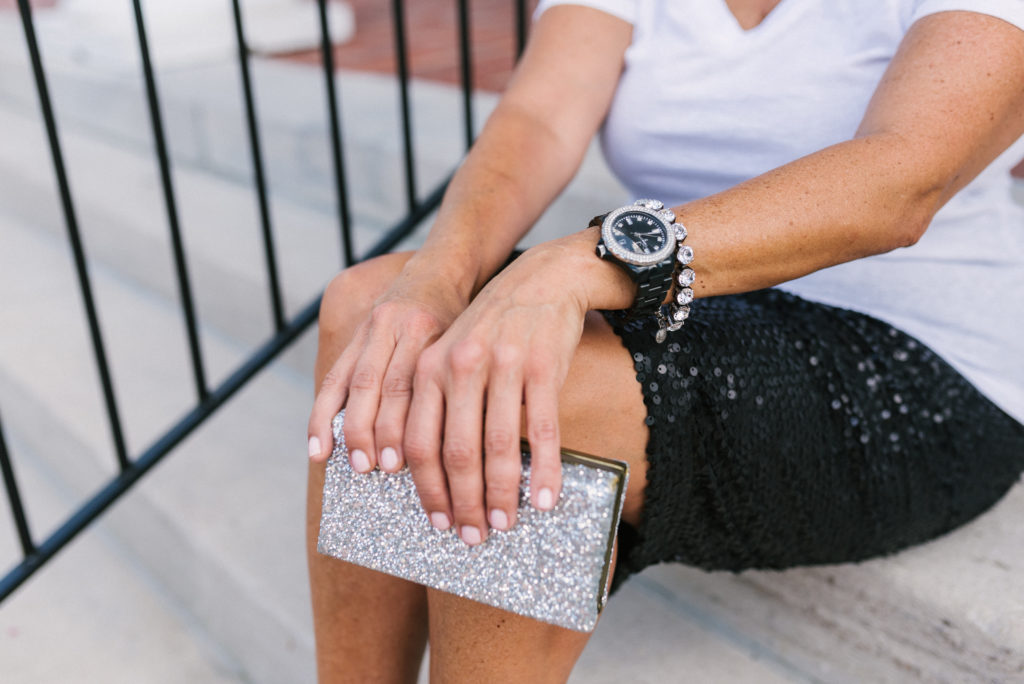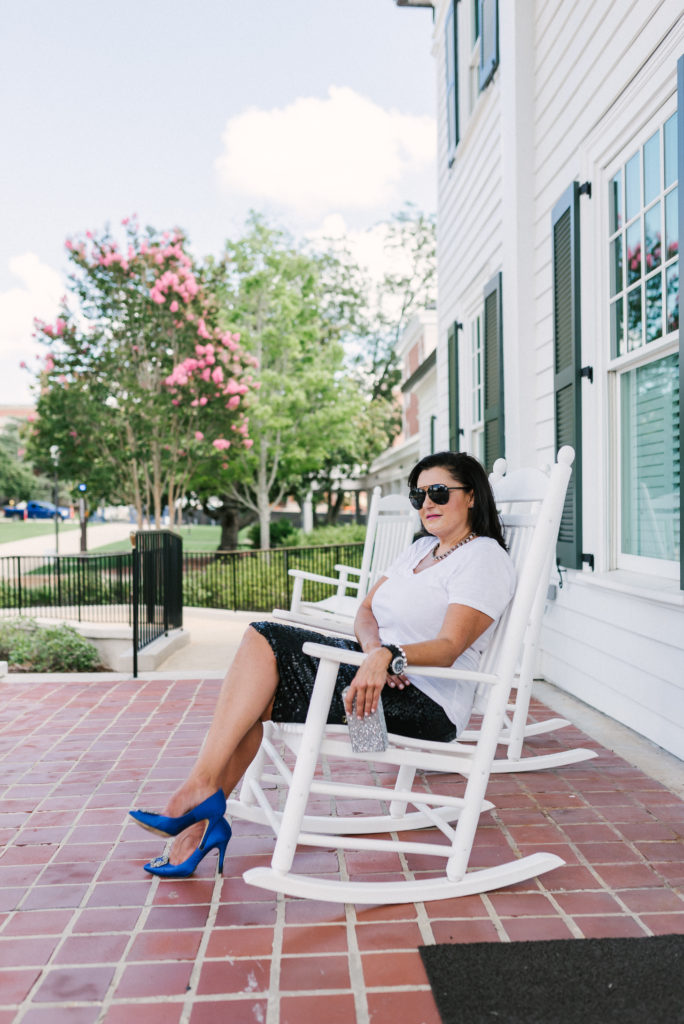 This post contains affiliate links! It just means if you purchase, I get paid!
I love this look! I have always loved sequins and when it became okay to pair them with t-shirts, I was even more excited. You can find sequin skirts, all lengths, all over. I paired mine with a white t-shirt and then used glammed up accessories.
My shoes are the ever famous Manolo Blahnik's from Sex and the City. I am going to post several different colors below and now they come in several different heel sizes. I love these shoes and what is sad, I probably wear them maybe once a year, twice if it is a good year. They are just classic to me.
The clutch is J Crew, but it is old, so I have posted links to similar looks. I love this box look. To me it is just a classic look for a clutch. The jewelry is also J Crew. It is from the Martha Collection. Again, it is several years old, but I posted links below to similar pieces. The watch is a Toy watch. Who can ever forget when these became popular after a little movie called "The Blindside" came out and Sandra Bullock had on a white one. I own three and I love them.
Clutch:
Jewelry:
http://shopstyle.it/l/fA1L – necklace
http://shopstyle.it/l/fA11 – bracelet
Watch:
Shoes:
Sequin Skirt:
White T-shirt: