Hunter Boots – for more than Rainy Days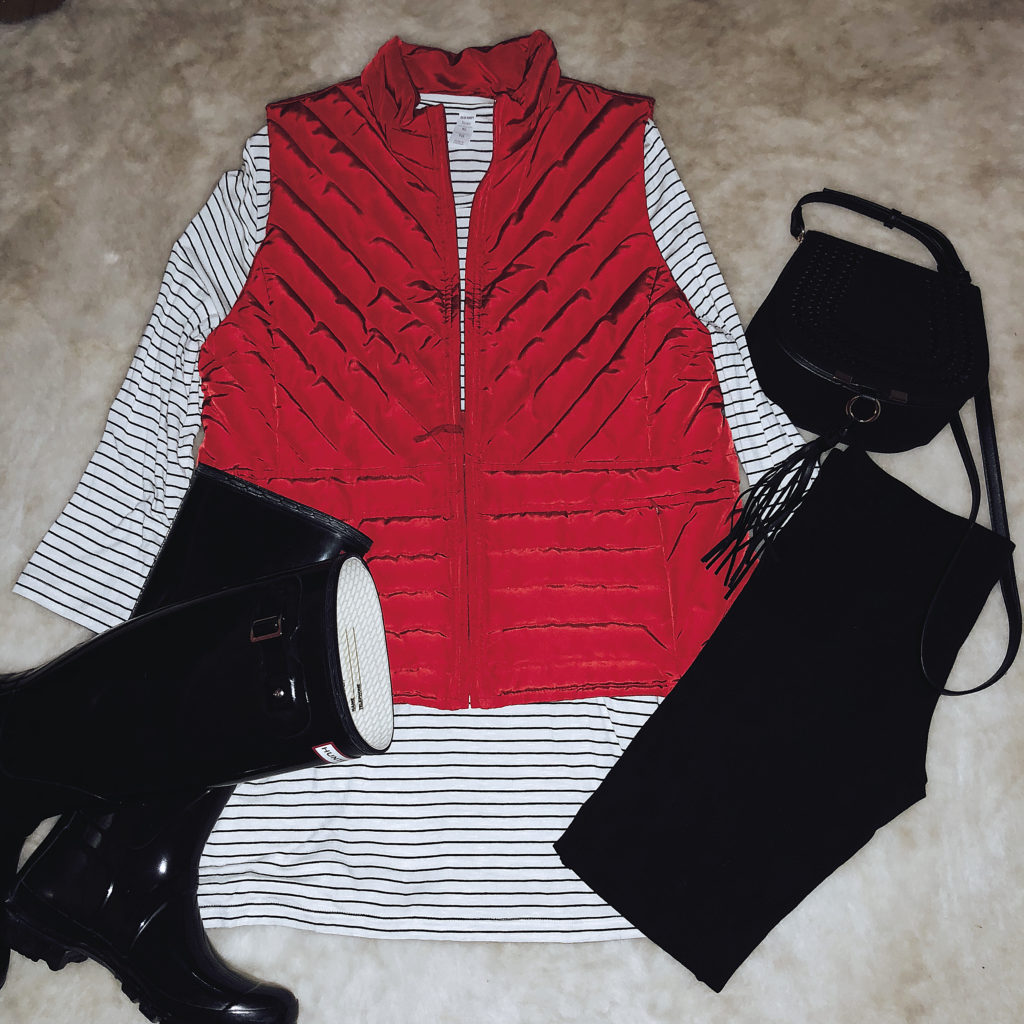 BOOTS: HUNTER | LEGGINGS: BP. | TOP: OLD NAVY | VEST: LOFT (SIMILAR) | PURSE: BOUTIQUE BRAND (SIMILAR)
I love wearing my hunter boots, especially when it rains, but I also discovered they can be worn at other times also.
Style It!: I have these Hunter boots and I love them. I hardly ever wear them because I have the glossy ones. If you know about Hunter boots, you know that the glossy ones lose their gloss due to the exposure to the air. Are they hard to clean? No. You do have to take the time to do it and I truly do not wear them often enough to keep the shine going. So every time I wear them, I have to shine them first.
I decided I wanted to wear them more than just when it rains. I started thinking about other times to wear them and style them and below are a few styles I came up with to help you get more wear out of your Hunter boots also.
Outfit Fun Fact: I feel like this is the fashion blogger outfit. Pretty much every fashion blogger I follow does some variation of this outfit. With that being said, I still love it. I love that I have the vest that gives it just a pop of color. This vest is great also. I got it from Loft last year. It fits so good and is so warm when it is cold. I just need a big blanket scarf to wear around my neck!
Outfit #1
Outfit #2
Outfit #3
SHOP MY LOOK