Fur Vests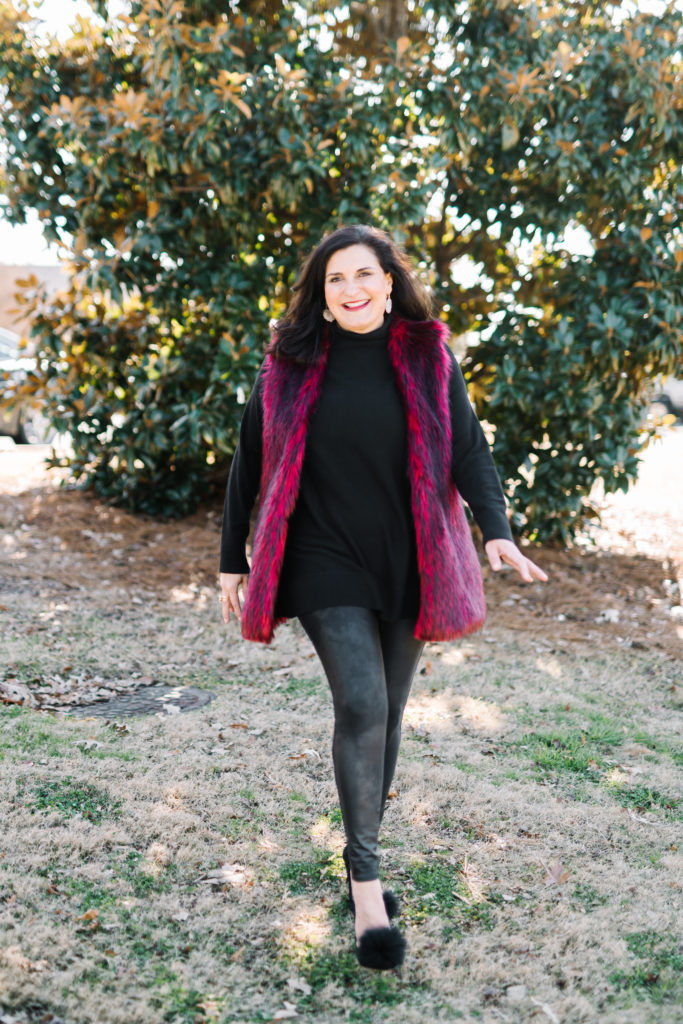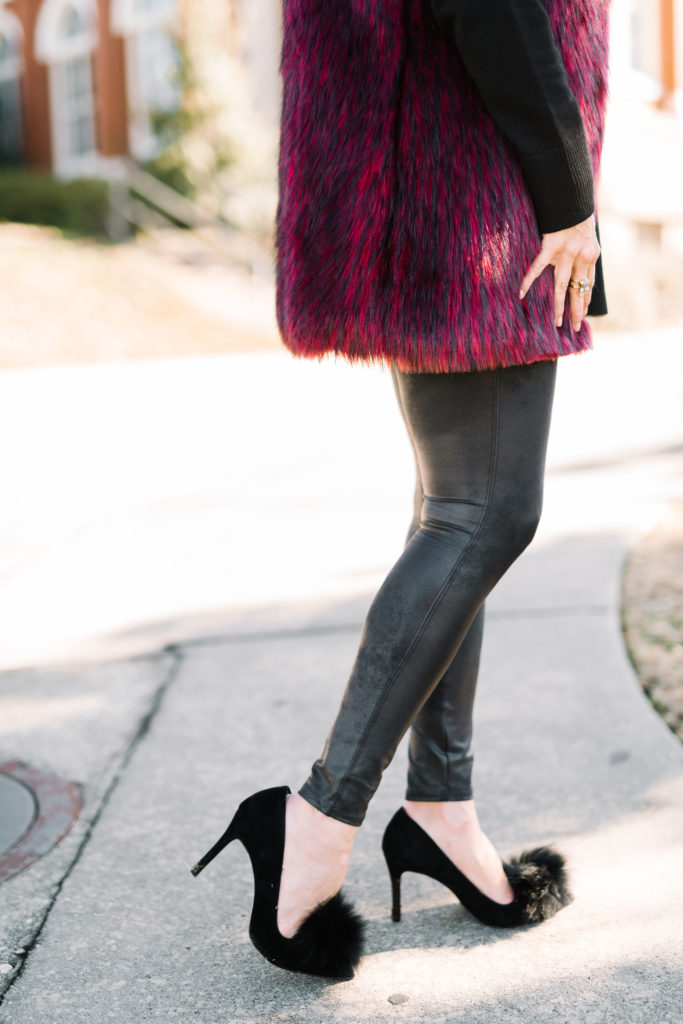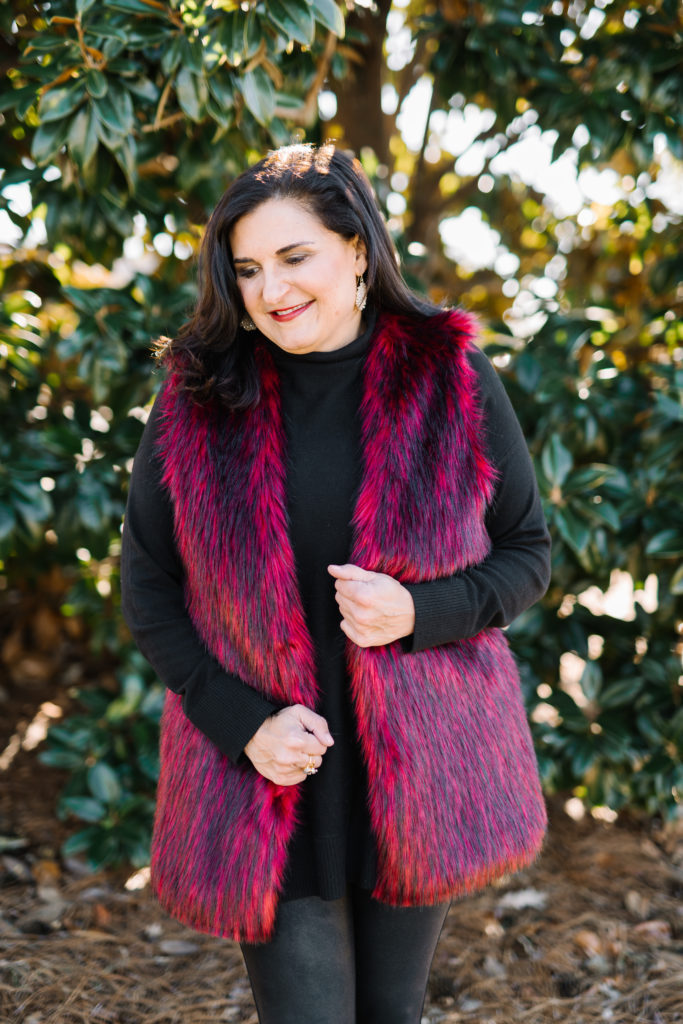 TOP: ANN TAYLOR (SIMILAR) | VEST: WAYF (SIMILAR), (SIMILAR) | LEGGINGS: SPANX | SHOES: GIANNI BINI 
I have loved fur vests for a long time, way before they were in style. I liked this red one because it was different!
Style It!: I am a fur lover, if you could not guess! I loved fur vests when they first came out. I only thought they could be worn with blue jeans and I never really thought of the different ways you could style them. I like this one because it is longer, so it is perfect to wear with a tunic and leggings. I have also worn this with a black dress and it looked great. I have about four different fur vests and they all look different. I feel that they can add to any outfit and make it pop!
Outfit Fun Fact: I love these black shoes with the feather pouf! I saw these and wanted them so bad! I needed them (well, wanted them) for a Christmas party. I was on a mission and went to Dillard's because the party was the next day, ugh! There was a purple pair in the store, but I was not crazy about them and I knew purple would not match my outfit. As I was getting ready to leave, the salesperson found these shoes and the rest is history! I love these and pretty much wear them all of the time, so you can be sure this is not the last time you will see them on this blog!
10 Fur Vests I Love
Shop my Look