Friday Finds – All on Sale for 30% Off!!!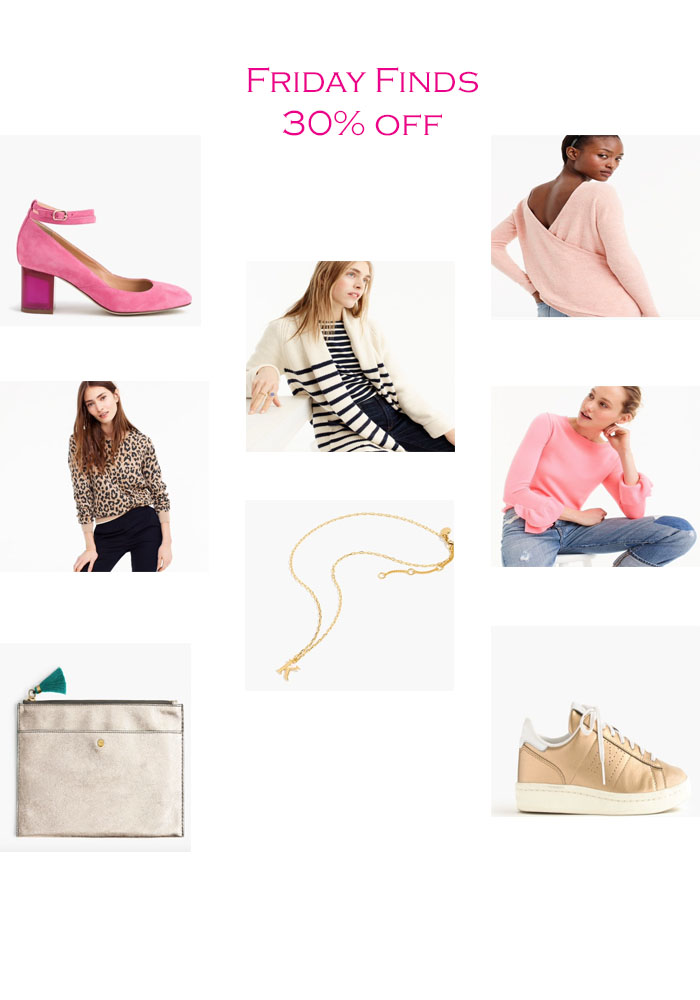 All from J Crew
Ankle Strap Pumps | Cardigan | Reversible V-Back Tunic | Leopard Print Sweater | Monogram Necklace 
Metallic Clutch | Tennis shoes
I hope that everyone has had a great week. It has been quite stressful since I got my new puppy. I have had to really learn time management and be able to take him out when needed. It has been a challenge, as I have not had a puppy in a long time. I had forgotten the work it takes!
Anyway, the weather has been crazy here, rainy one day, sunny the next. 70 degrees one day, 50 the next. Just all over the place! Since today was Friday and it is sunny right now, but we are headed for a downpour starting around 5 PM, I decided to do some searching for some items that could help me transition clothing wise and could also bring a little spring into my wardrobe. I went to J Crew and found these items and they are all on sale for 30% off.
These are great items you can add to your wardrobe and wear now into early spring. The shoes and accessories, of course can be worn and use further into the summer months! Have fun shopping and let me know what you found on their site that was a must have!