Cool Dresses for the Hot Weather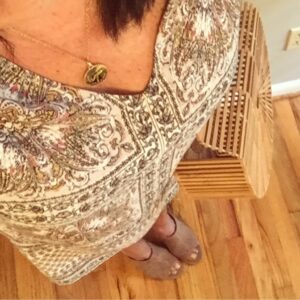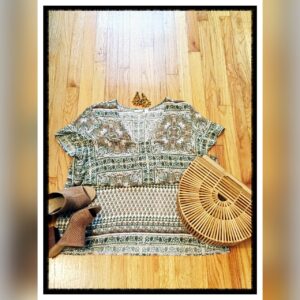 When the hot weather hits, and it really hits hard down here in the south, I like to wear dresses the most. I like cool dresses because the humidity gets so bad down here. That was part of my mission for this spring. I began to search far and wide for cute, light, spring/summer dresses to fight off the heat. Above is one I found and I have been getting so many compliments on it as I wear it.
The dress is from Nordstrom and the brand is Hinge and it costs $79. It hits me right above the knee, so even though it states it is a minidress, it is not really that short and I have long legs. The earrings are precious, they are from J Crew and are $65, but there is 30% off right now. The mules are Sam Edelman and they are courtesy of TJ Maxx. They are $29.99 and are probably the most comfortable shoes I have put on my feet. The bag is the so famous Cult Gaia bag that is made from a sushi roller. It really is the "It" bag of the season.