Black + Brown with a Dash of Fur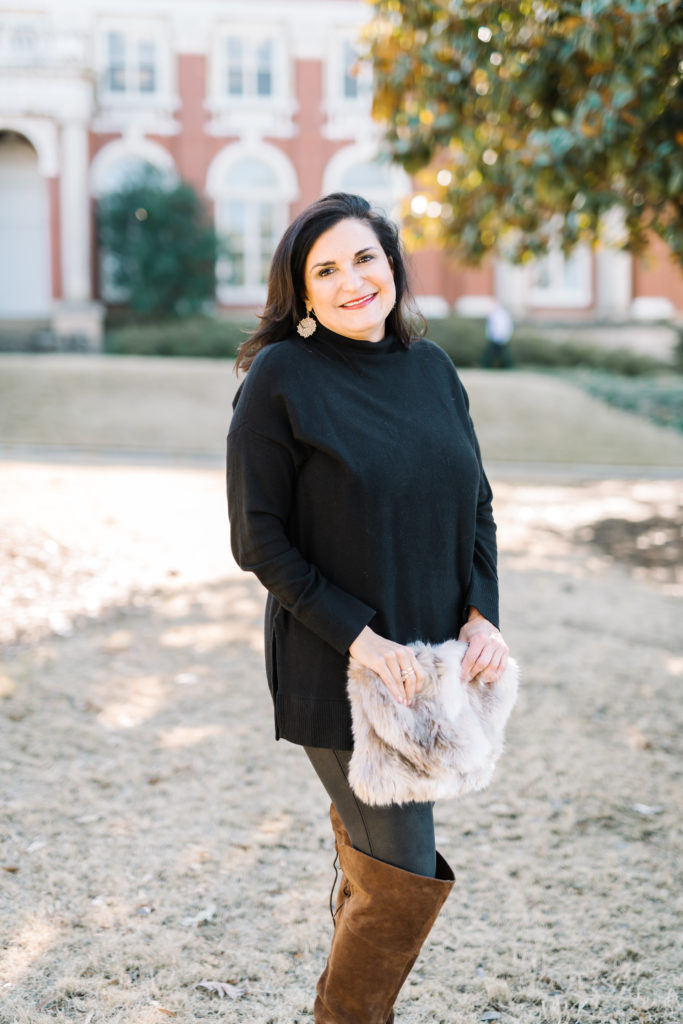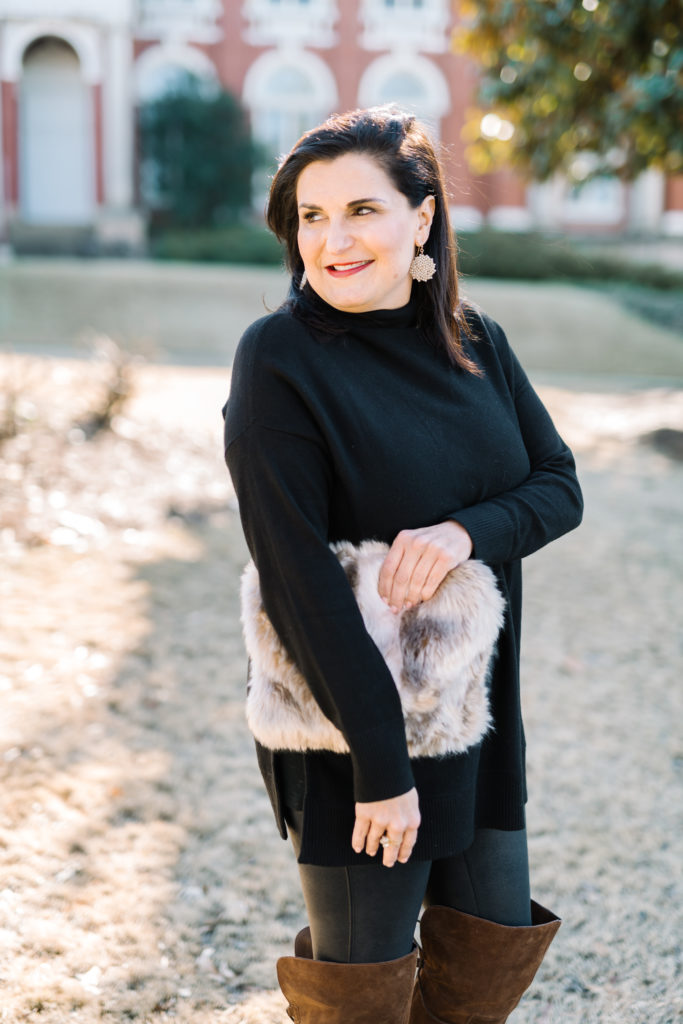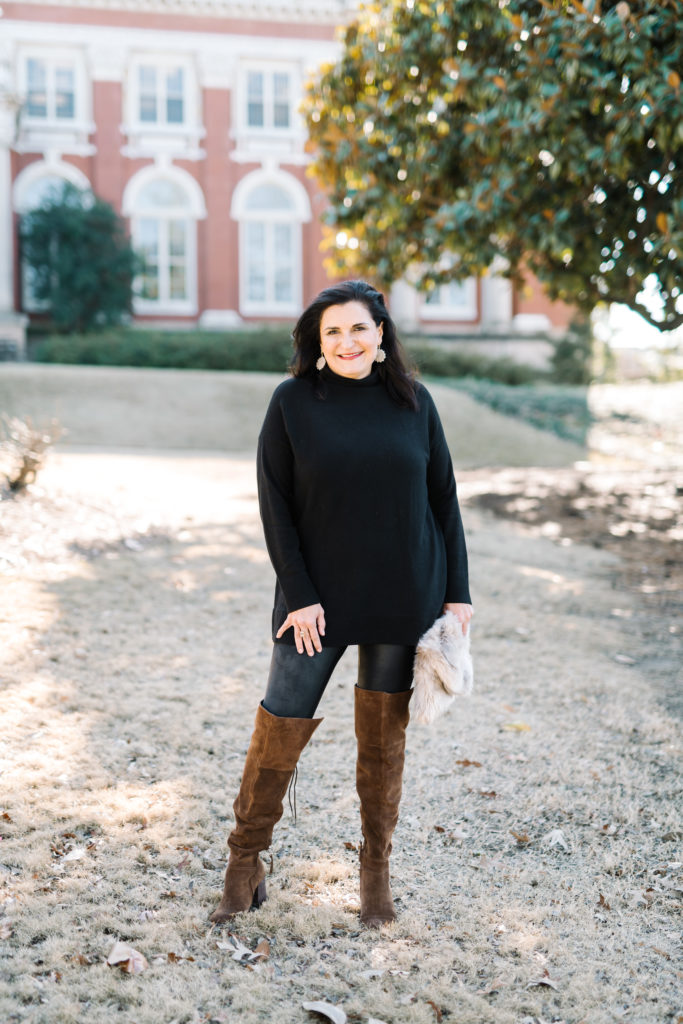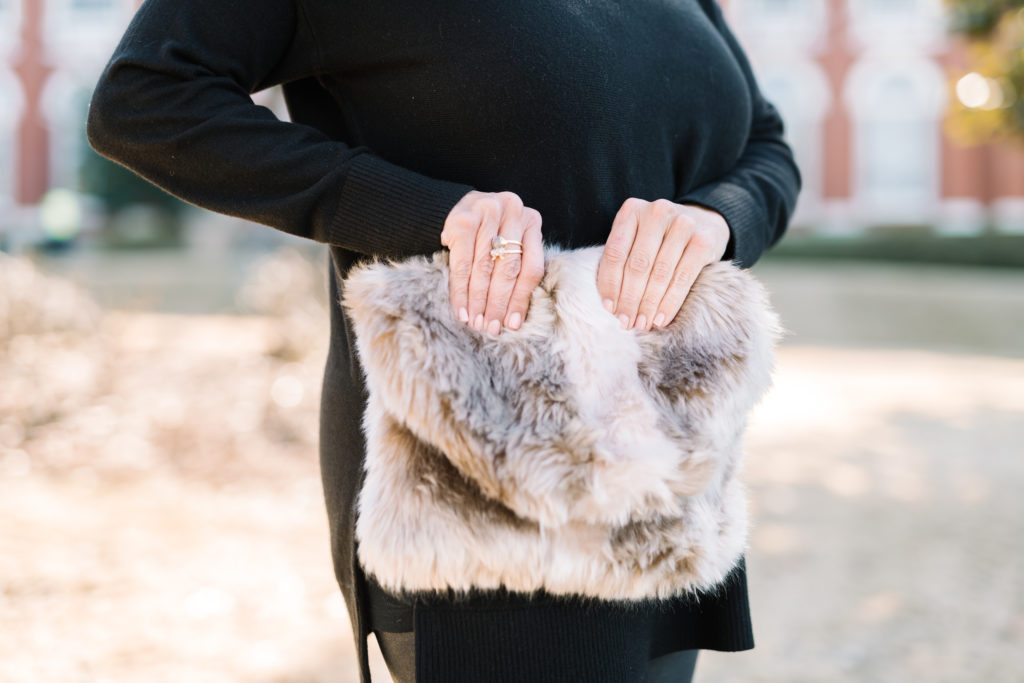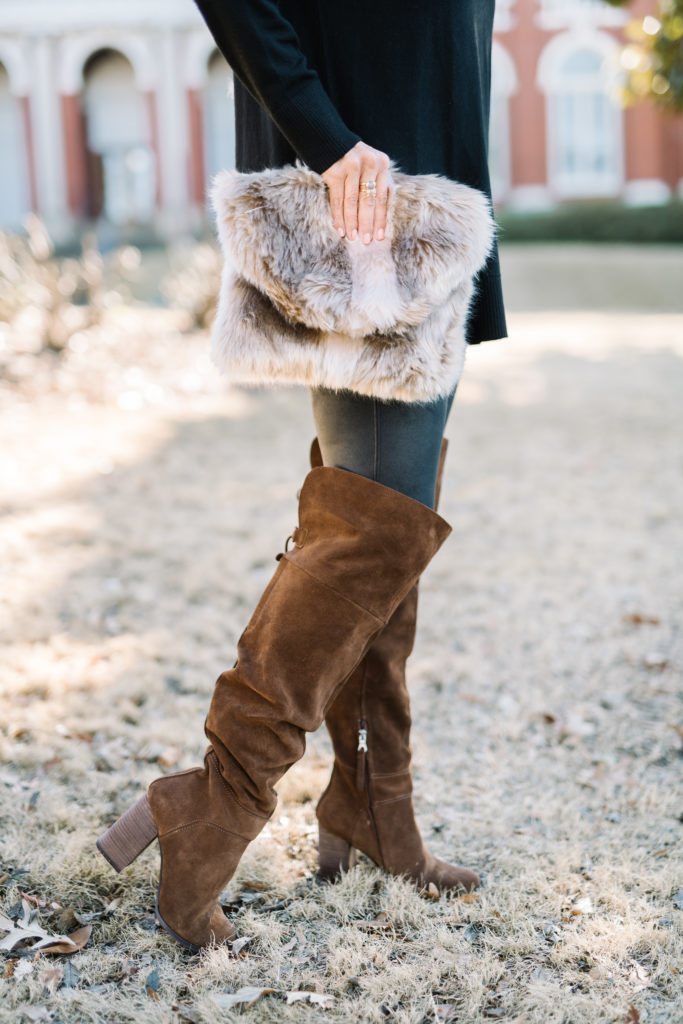 Top: Ann Taylor (Similar) | Leggings: Spanx | Boots: Steve Madden
Clutch: Anthropologie | Ring: Henri Bendel | Earrings: Entourage Clothing (Similar)
I loved the look of over the knee boots. I was so worried that they were inappropriate for my age. I did a little research and realized that a look like this is completely age appropriate for over the knee boots! They are honestly something I don't see ever going out of style, if worn the right way.
Style It!: Over the knee boots can be worn different ways. I think they are definitely something that if worn the right way, will never truly go out of style.
About the Outfit: Many of you see over the knee boots worn with shorter dresses. I love that look, but I just felt that look was not for me being my age. Some of you might disagree and think you can wear whatever at any age, but it was just my personal preference not to wear them that way. I do like the look, however! I also think that you can wear over the knee boots with skinny jeans or leggings also. Pair them with a tunic or camisole and cardigan and the right accessories and you are on your way to making a great fashion statement. I think a pair of brown or black, even gray over the knee boots are essentials to keep in your wardrobe.